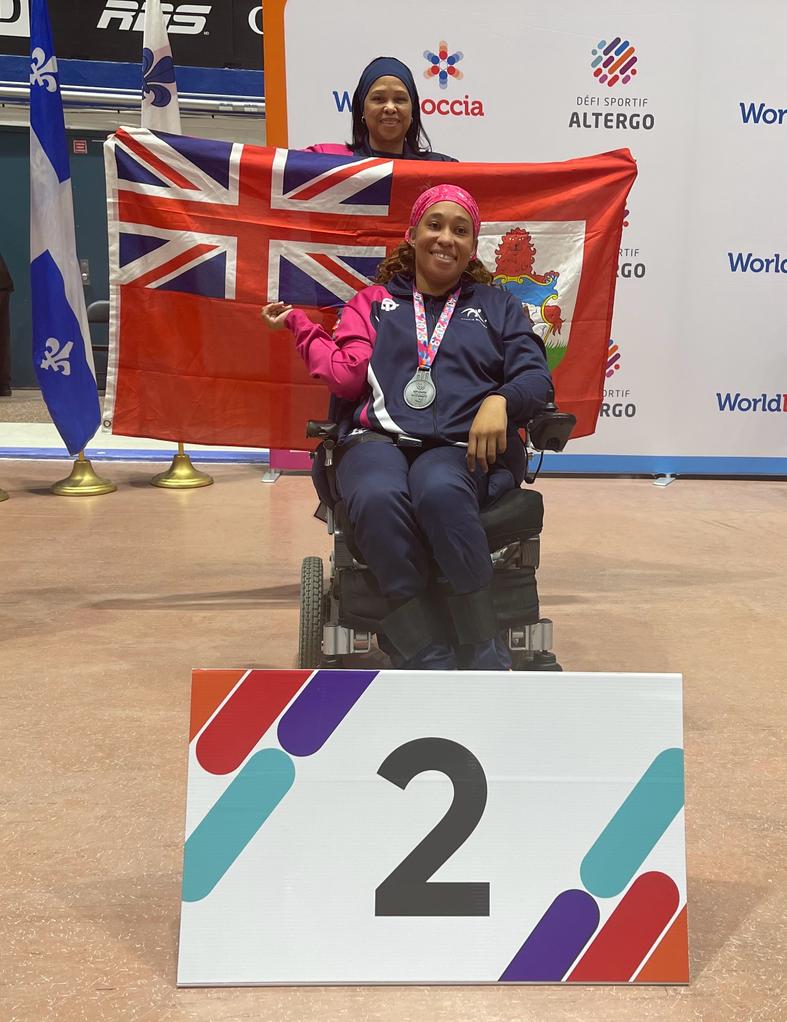 Yushae DeSilva-Andrade captures the Silver Medal at the Montreal World Boccia Cup.
In her Semi-Final, DeSilva-Andrade played Angeline Lawas from Malaysia and won a nail-biter in a tiebreak after scores were level 5-5 after the end of regular time.
After 3 ends DeSilva-Andrade was down 5-0 and had to score 5 points in final end to force a tiebreak. With her back to the wall, she staged an amazing comeback throwing the Jjack long in order to have any chance and scored 5 points which forced the tiebreak. She then kept her composure and scored 1 point in the tiebreak to seal the victory and advance to the Final.
In the Gold Medal match, DeSilva-Andrade played Yee Ting Jeralyn Tan (world number 3) from Singapore.
The first 3 ends were tightly contested however the Singaporean had the edge by securing the points in all 3 ends to go 5-0 up with 1 end to play.
Once again DeSilva-Andrade went long with the Jack in order to have any chance of scoring 5 and put her 1st ball really close to the Jack.
Tan was unable to get any of her balls closer and DeSilva-Andrade had 5 balls left to try to snatch the points. Unfortunately, she was only able to score 3.
Coach Troy Farnsworth said, "Overall was a great result for Bermuda. To win a Silver Medal at a Major International competition with 28 countries competing is a credit to the hard work and dedication of the athletes as well as the volunteers and support staff."