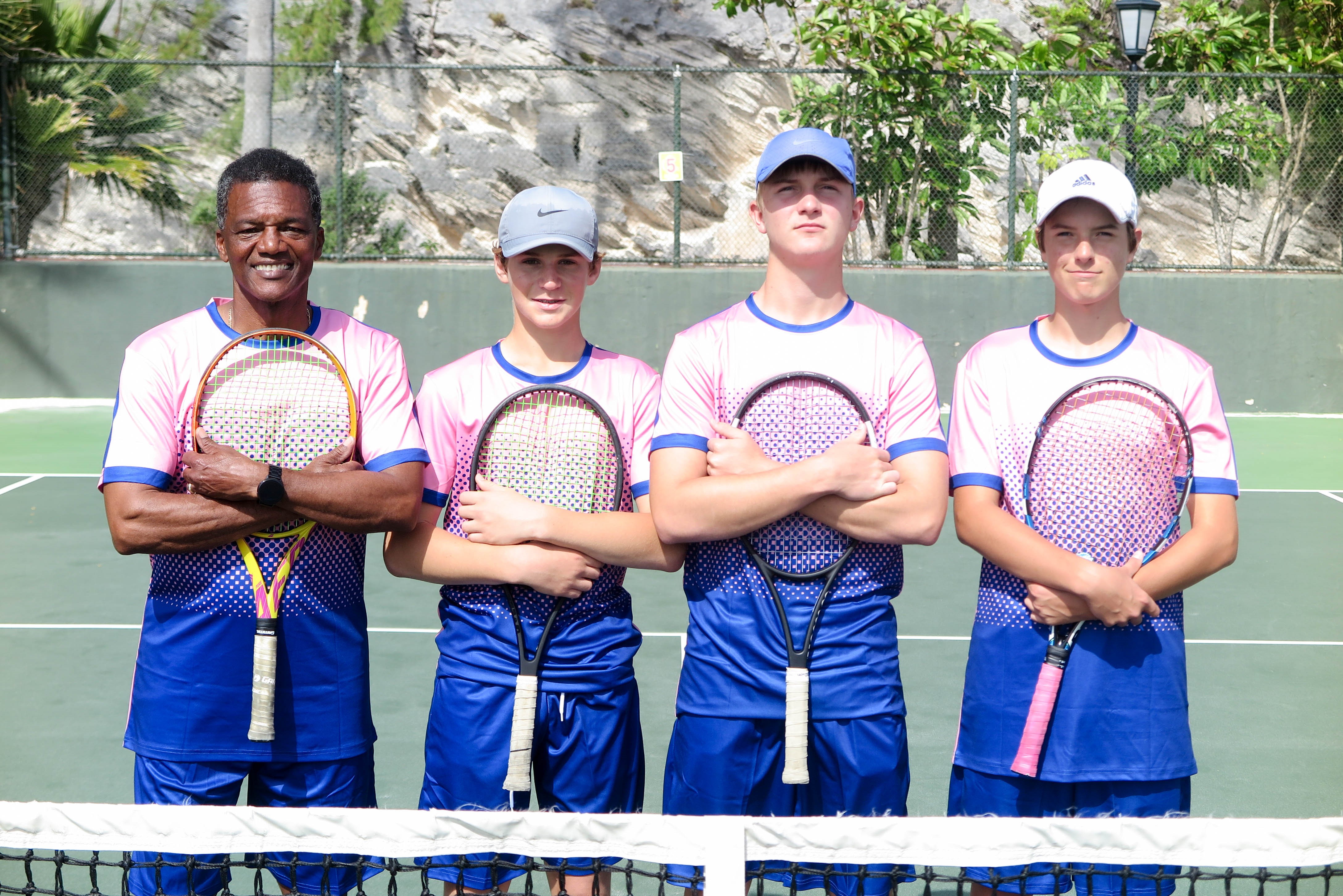 The Bermuda Lawn Tennis Association (BLTA) announced the three-member team that will represent Bermuda in the Junior Davis Cup Pre-Qualifying Tournament for the Caribbean and Central American Region. This will be the first time since 2017 that a Bermuda team will participate in the tournament.
The team is led by coach Steve Bean, a former Davis Cup player, who has been training the team rigorously for the tournament. The team consists of Vincent Boisvert as captain, Zach McGuire, former Bermuda No. 1 Under-14 player, and Sebastian Pukk, who will be representing Bermuda for the first time. The team is well-prepared, and Bean knows that the competition will be fierce but believes the boys are strong enough to compete against the best players and has built a strong sense of camaraderie to thrive together. The three-man team has been training tirelessly and are eager to showcase their skills in the upcoming tournament.
The Junior Davis Cup is an International team competition for Boys in the 16 and Under category. It is an important stepping stone for young tennis players, as it gives them the opportunity to compete on an international stage and gain valuable experience. The tournament is set to take place in Guatemala from February 27th to March 4th, and we are confident that our team will make Bermuda proud.
The BLTA is committed to supporting the development of young tennis players, and this tournament is an excellent opportunity for Bermuda's young talent to showcase their skills on a global stage. "We are steadfast on the association's goal of continuing to develop talented youngsters and sending them to tournaments abroad," said Ricky Mallory, Director of Development. Mallory expressed optimism for the boys' performances in the tournament and aimed to establish a foundation for future success, with aspirations of forming a team to participate in and excel in future Junior Davis Cup tournaments.
"We are thrilled to announce the selection of our Junior Davis Cup team, our first since 2017," said Michael Wolfe, President of the BLTA. "These talented young players have been working incredibly hard, and we have no doubt that they will represent Bermuda with great distinction in Guatemala."
The BLTA would like to thank the players, coaches, and parents for their dedication and support. We wish the teams the best of luck in the upcoming tournament, and we are confident that they will do Bermuda proud.
The BLTA is seeking sponsorship to support the team in future events. We invite interested parties to contact us for sponsorship opportunities at info@btla.bm.