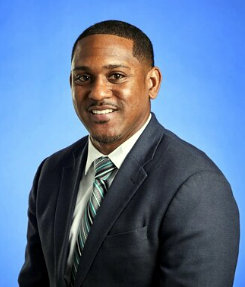 WADA will be staging a two-day conference in Kingston, Jamaica, with 14 of the Caribbean's sports ministers including Bermuda's Sports Minister Owen Darrell, to discuss methods of developing their anti-doping systems. WADA President Witold Banka will also meet with the Jamaica Anti-Doping Commission, whose work he says he is comfortable with, to get a closer understanding of its operations.
Jamaica Sports Minister Olivia Grange says she is hoping the World Anti-Doping Agency's (WADA) conference will foster stronger relationships with stakeholders across the region.
Minister of Sport Darrell and Bermuda Sport Anti-Doping Authority Chief Executive Officer Deborah Jones Hunter are attending the conference.
Minister Darrell spoke with www.islandstats.com before departing Bermuda.