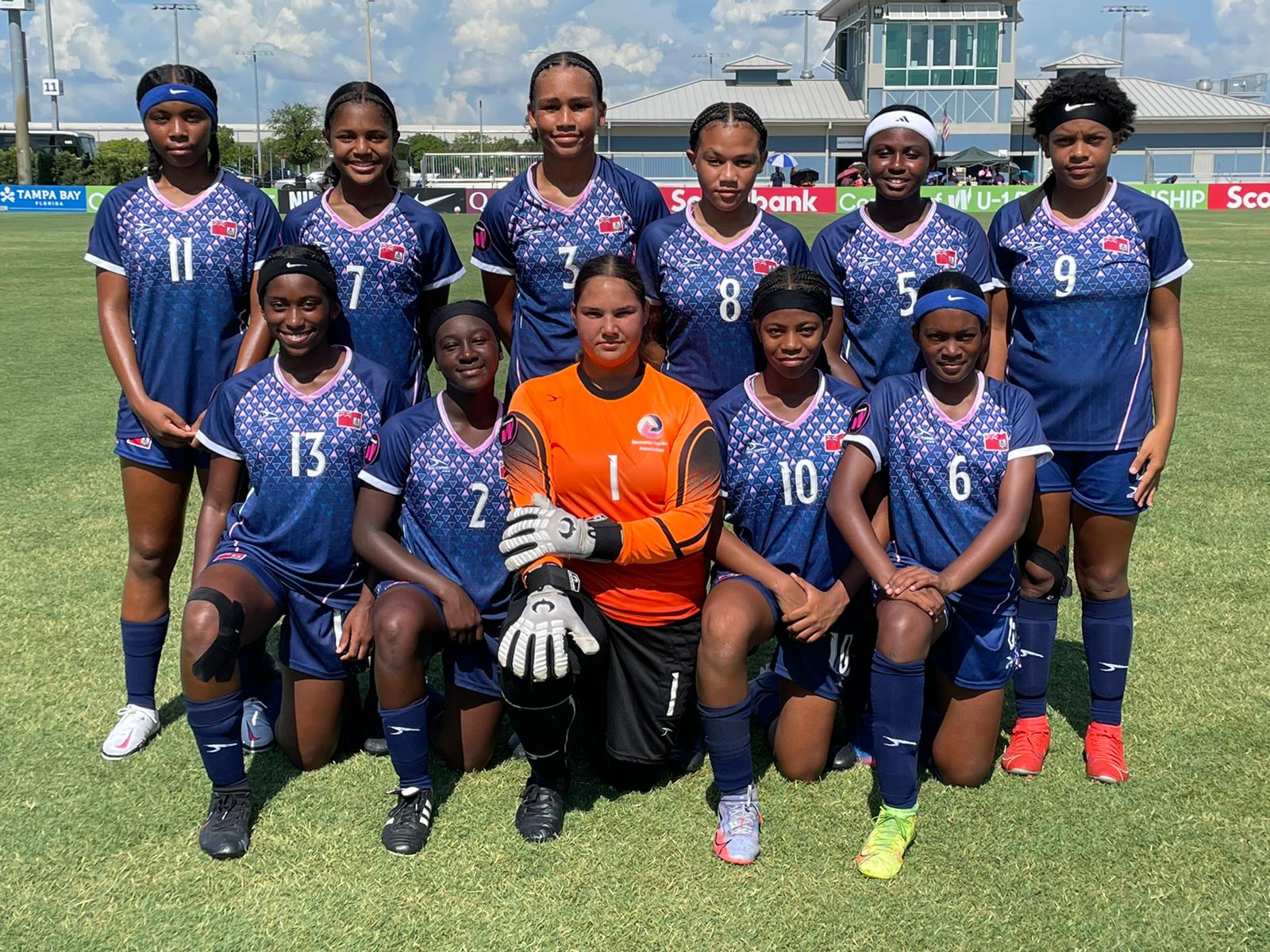 Bermuda 1 Belize 0
The Group Stage in League B of the 2022 CONCACAF Girls' Under-15 Championship came to a close in Tampa, Florida, with Bermuda in a crucial encounter against Belize, each of whom is vying for their second win.
Bermuda Starting Line-up:
Taya Rodrigues, Jayla Peets-Butterfield, Ayshalay Simons, R-Zanee Evans-Waldron, Kenyandae Lightbourne, Avani Patton, Empress O'Loughlin, Eva Tuzo, Robin-Valana Pearman, Ziae Castle, Zelaye Showers -
Substitutes
- Alessandra Hughes, Evans Welch, Ja'Shay Trott, Amiya James, Sioma Rudo, Saony Trott, Karis Brooks-Smith
After a scoreless first half, Bermuda got the all-important goal in the 75th minute as Evans Welch came off the bench to score the winner.
Bermuda finished second in Group C with 6 points after a 2 & 1 record in the tournament, but unfortunately, Bermuda missed out on a Semi-Final spot.