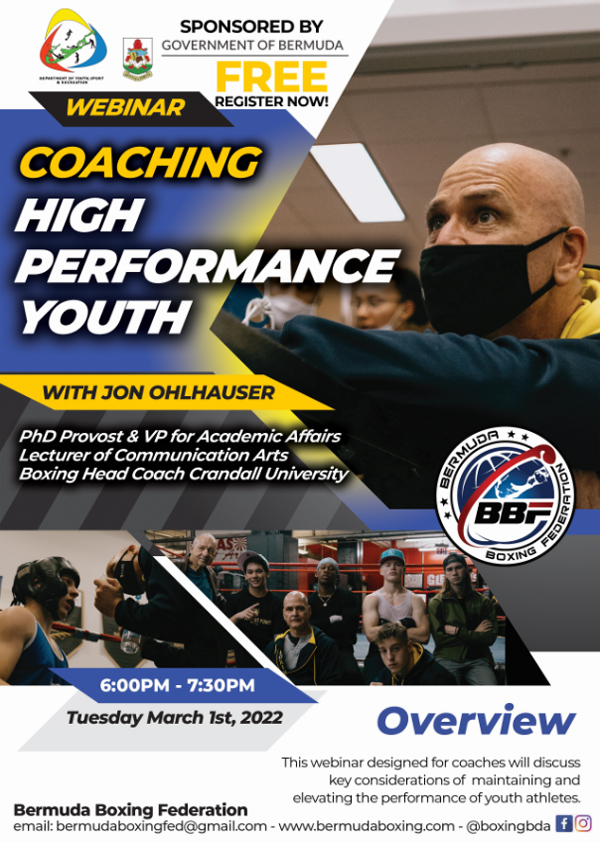 Recently the Bermuda Boxing Federation hosted a webinar focused on Developing High Performing Athletes.
Moderator Earl Basden was joined by local stakeholders Latisha Lister-Burgess, Angela Young to discuss creating balance in athletics and academics.
The conversation featured three youth athletes, Dominique Brown, Jediah Cumbermack, and Adrian Roach who are actively navigating that balance and their perspectives, as well as Crandall University Head Coach Jon Ohlhauser PhD and VP for Academic Affairs.