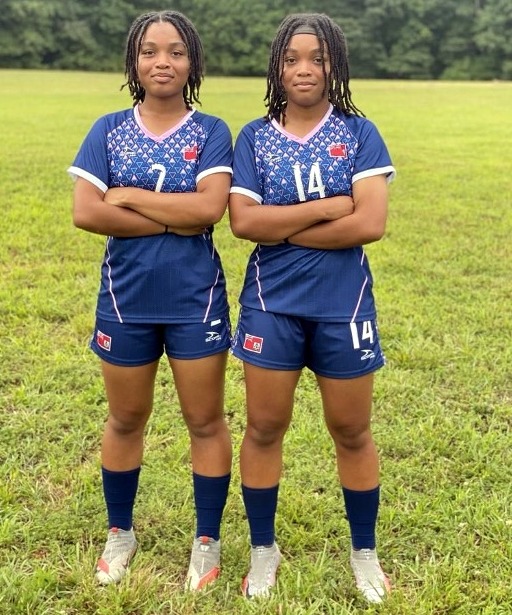 CONCACAF continued celebrating International Day of the Girl, and with that, they celebrate Bermuda's Jahni Simmons.
Some girls have to look for inspiration and support outside of the home but that was not the case for 16-year-old Simmons.
Her mom, Jinna, has always served as a mentor and cheerleader for her daughter. Simmons credits her mom's tenacity with helping her get to where she is today, playing for Bermuda's national football team.
Joining Jahni on her journey was her identical twin sister, Jahde.
Although the two girls are fiercely competitive on the field (and like most sisters, a bit off the field too) Simmons considers her twin a steadfast source of motivation. The opportunities for aspiring female football players, on an island that is 21 square miles long, were not always plentiful. At 7 years old, Simmon's only option was to join the boys' team. At first, she felt intimidated and held back but soon she was outplaying the boys. "I learned to be tough, not listen to the naysayers and after a short while, I was no longer questioning my talent."
One of her fondest memories was when she scored her first international goal while playing with the national team in Curacao at the tender age of 13. It was then that she knew all the hard work she had invested into the sport had paid off. She felt empowered and strong.
Simmons wants to go pro one day, but if that is not in the cards, she would explore the world of photography. When asked what she would tell girls who want to try something new but are scared, she says, "Society is always going to have different standards for women and girls, but I want others, like myself, to know we can go after whatever we want in this life and be successful."