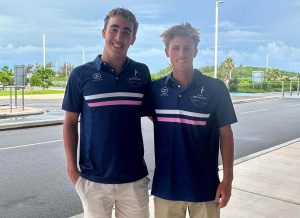 Brandon Adkins, Violet Smith, and Flynn Watson-Brown all represented Baylor on Day One at the 2022 SE Fall Kickoff Classic Meet.
Smith finished third in the 13 Ė 14 Womenís 100 Yard Backstroke clocking a time of 1:05.61, Adkins finished 4th clocking a time of 54.40 during the Menís Open 100 Yard Backstroke.
Adkins would win the Menís Open 200 Yard Freestyle touching the wall in a time of 1:45.99, Watson-Brown finished 18th with a time of 1:54.00.
Smith finished 10th competing in the 13-14 Womenís 200 Yard Individual Medley clocking a time of 2:32.09. Adkins would pick up his second win clocking a time of 4:51.37 during the Menís Open 500 Yard Freestyle.