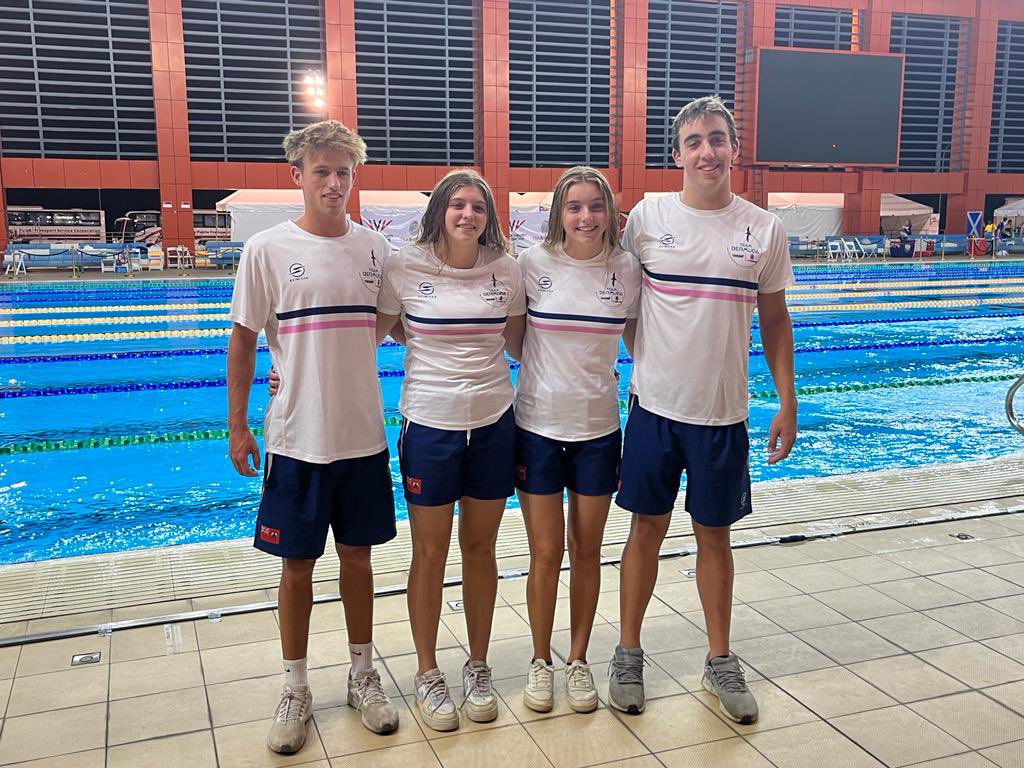 Bermuda Swimmers continued competing in the Commonwealth Youth Games, in Trinidad and Tobago.
Marleigh and Isabella Howes, a long with Brandon Adkins, and Flynn Watson-Brown finished 7th in the Mixed 4 x 100m Freestyle Relay clocking a time of 3:45.62.
In the Women's 100m Breaststroke, Isabella Howes finished 19th with a time of 1:23.41, Adriana Argent finished 21st clocking 1:26.90.
During the Women's 400m Freestyle Marleigh Howes was 12th overall touching the wall in 4:55.44, Argent finished 14th in 4:58.13.
Adkins finished 17th in the Men's 400m Freestyle clocking 4:13.30, while Thomas Cechini finished 20th in 4:19.78.
During the Women's 100m Butterfly, Elanna Fulton was 23rd overall clocking 1:11.38, and Marleigh Howes was 20th overall in a time of 1:08.48.
In the Men's 100m Butterfly, Adkins was 29th overall with a time of 1:01.23, and Cechini was 30th in 1:01.56.