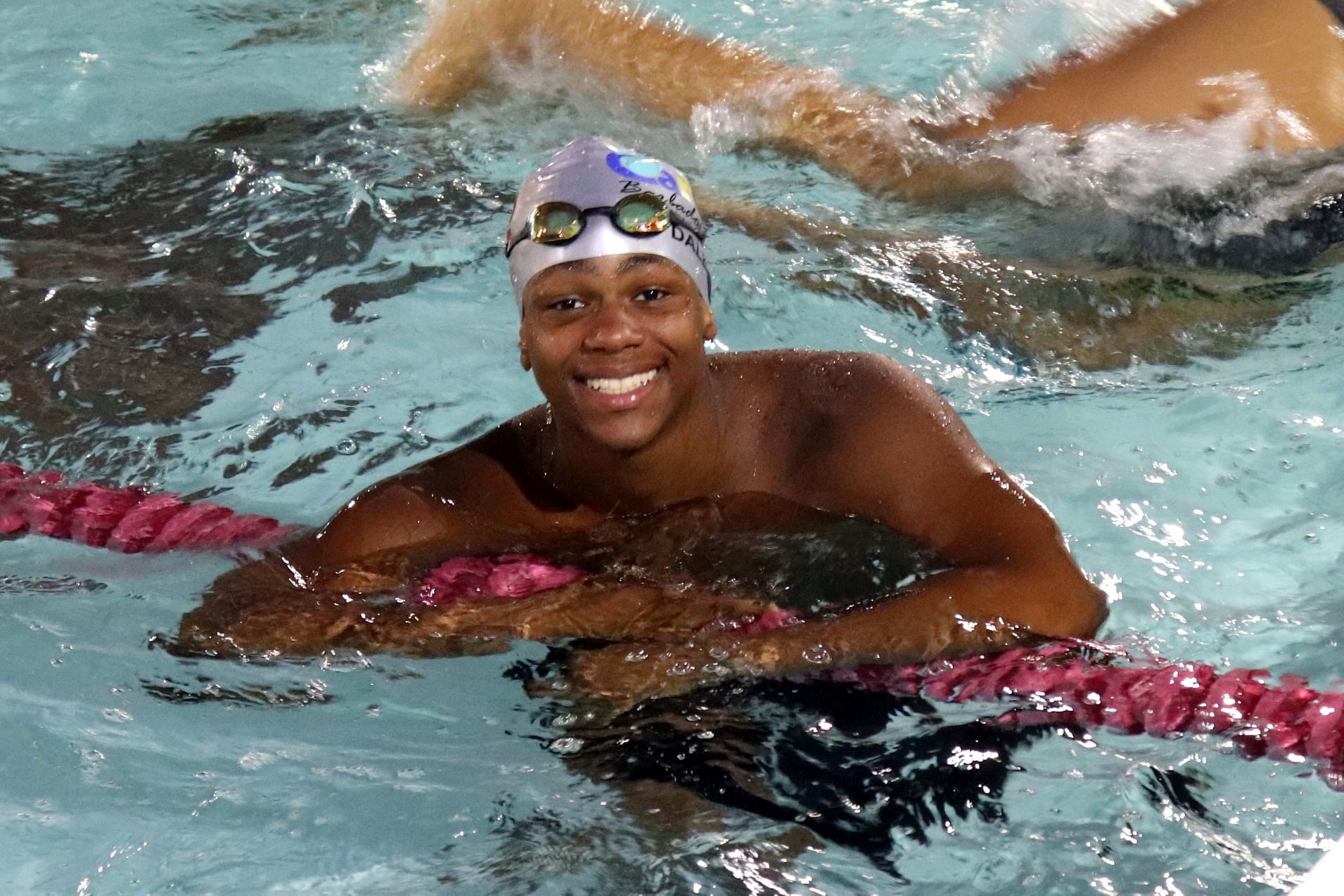 Elijah Daley continued competing in the 2022 Age Group International Long Course Championships hosted by Etobicoke Swim Club.
On Day Two, Daley representing the host club would record two Personal Best times.
Daley competed in the 50m Freestyle Preliminaries finishing 10th touching the wall in a time of 25.68, in the Final Daley finished 10th with a Personal Best time of 25.60.
Daley would next compete in the 100m Butterfly Preliminaries clocking a time of 1:00.23 which saw him finish in 4th place, in the final Daley went faster with a time of 59:50, he would again finish 4th.
Competing in the 400m Individual Medley Daley clocked a Personal Best time of 4:54.43 touching the wall in 4th place.