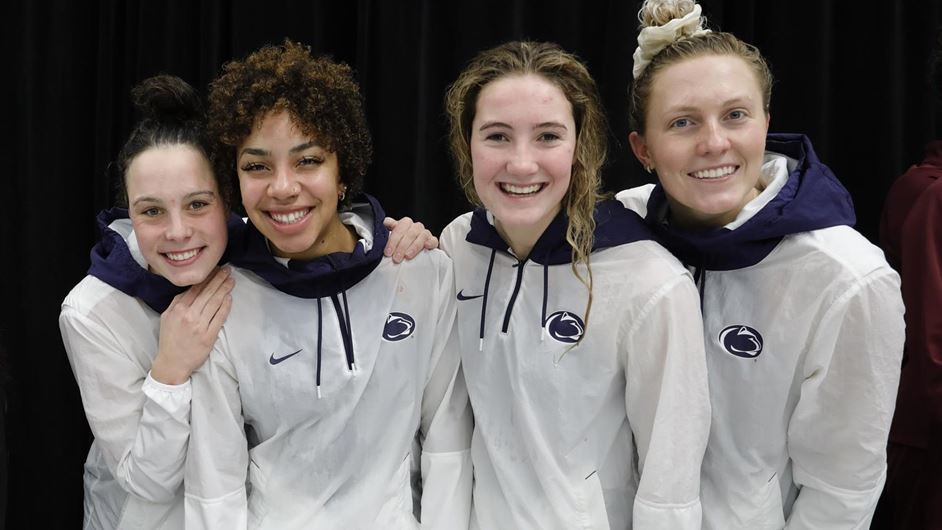 Emma Harvey was a part of the Penn State Women's Swimming and Diving team that clocked a new school record in Relays, an NCAA B standard, and two season bests on the first day of the 2022 Big Ten Championships at the Soderholm Family Aquatic Center in Madison, Wisconsin.
The Penn State team swam for a school record in the Women's 200 Medley Relay with a time of 1:36.79. The team of seniors Marie Schobel and Olivia Jack, junior Harvey, and graduate student Maddie Cooke also earned an NCAA B standard, narrowly missing the A cut by a little over three tenths.
Harvey also swam the NCAA B Standard time in the Women's 100 Yard Butterfly touching the wall in a Personal best time of 53.76 finishing 21st.