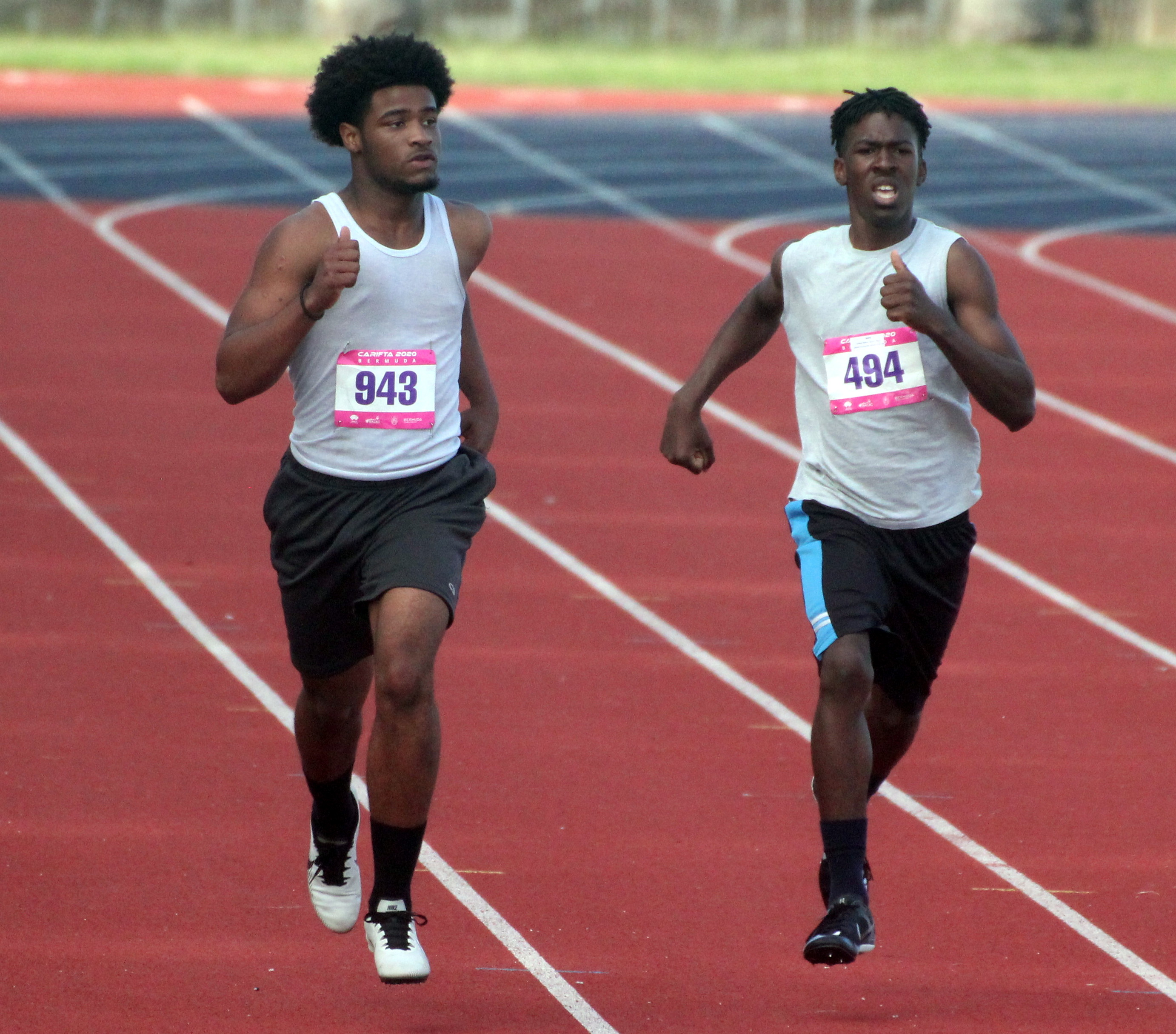 The Bermuda National Athletic Association hosted a Track Meet at the National Sports Center Flora Duffy South Field Stadium.
Tiara DeRosa won the Womenís Shot Put Open with a top toss of 11.48m or 37 feet 8 inches.
Kesay Bell won the Under 20 Womenís Shot Put with a toss of 9.74m or 31 feet 11.5 inches.
Jauza James clocked a time of 4:30.45 on his way to winning the Under 20 Menís 1500 Meter Run, while Daria Desmond clocked 5:23.24 winning the Under 20 Womenís 1500 Meter run.
Saj Carey clocked a time of 12.11 winning the Under 20 Menís 100 Meter Dash, while Seer Carey won the Under 17 Menís 400 Meter Dash clocking a time of 53.16.
Click Here to see the
Full BNAA Feb 21st 2023 Track Meet Results