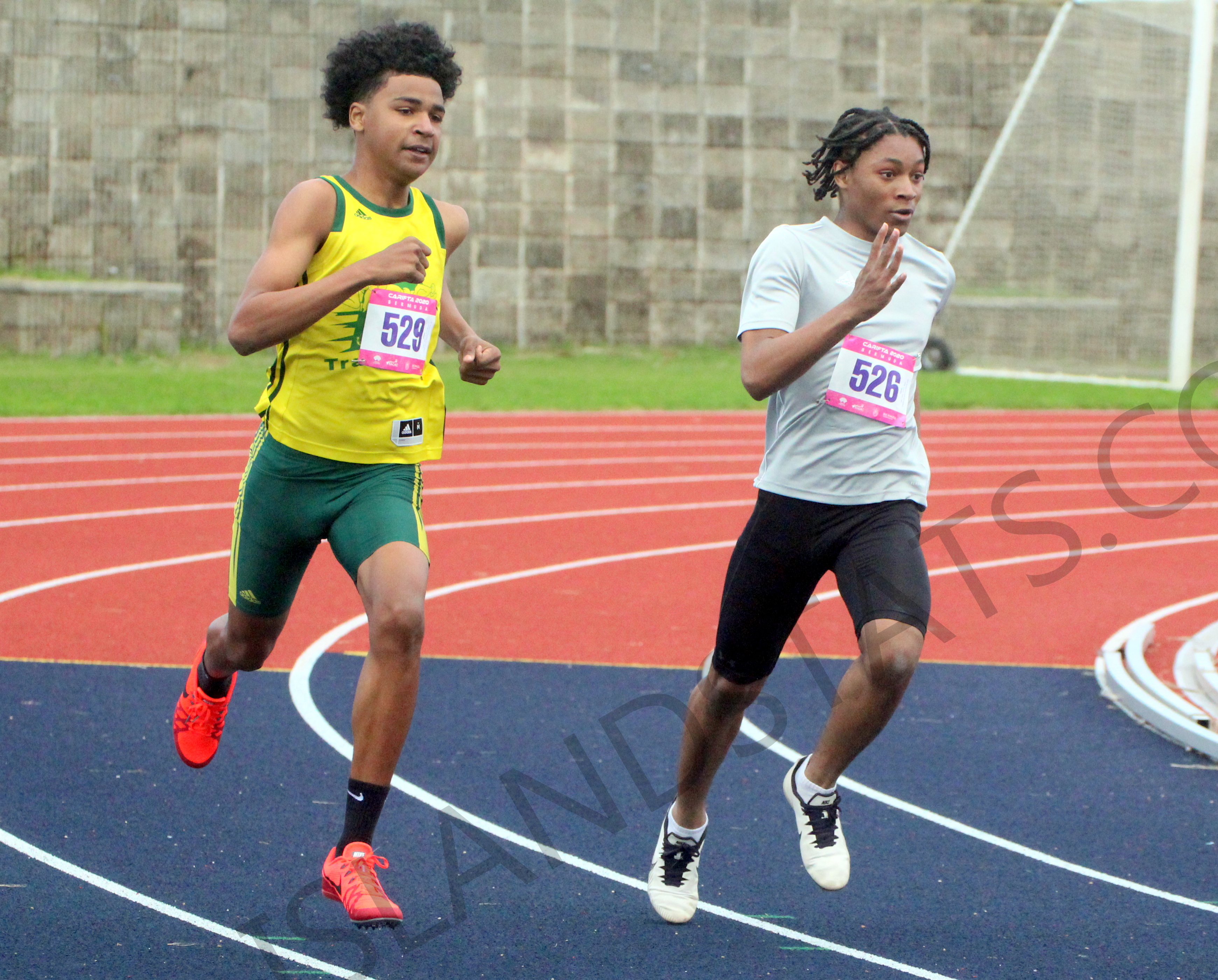 The 2022 Bermuda National Athletics Associationís Track & Field season continued with a Meet at the National Sports Center Flora Duffy South Field Stadium.
In the Under 17 Girls 200 Meter Dash Ellise Dickinson clocked a winning time of 27.63, Pria Wilson was second in 27.70, and Lashee Jones finished third with a time of 28.26.
Shayla Cann won the Under 20 Girls 200 Meter Dash stopping the clock in a time of 27.34, while Massassi Smith won the Under 20 Girls Long Jump with a top leap of 4.86m.
Denver Tucker won the Under 17 Boys 100 Meter Dash clocking a time of 11.61, Daylen Scott was second in 12.36 and Kyah Richardson finished third with a time of 12.42.
The Men 100 Meter Dash Open was won by Suresh Black who clocked 11.33, while the Under 13 Boys 200 Meter Dash was won by Dunstan De Sa with a time of 33.08, Chayse Hylton finished second clocking 34.98, and Travis Caines finished third with a time of 36.23.
Click Here to see the
Full 2022 BNAA Track Meet Results May 15th 2022