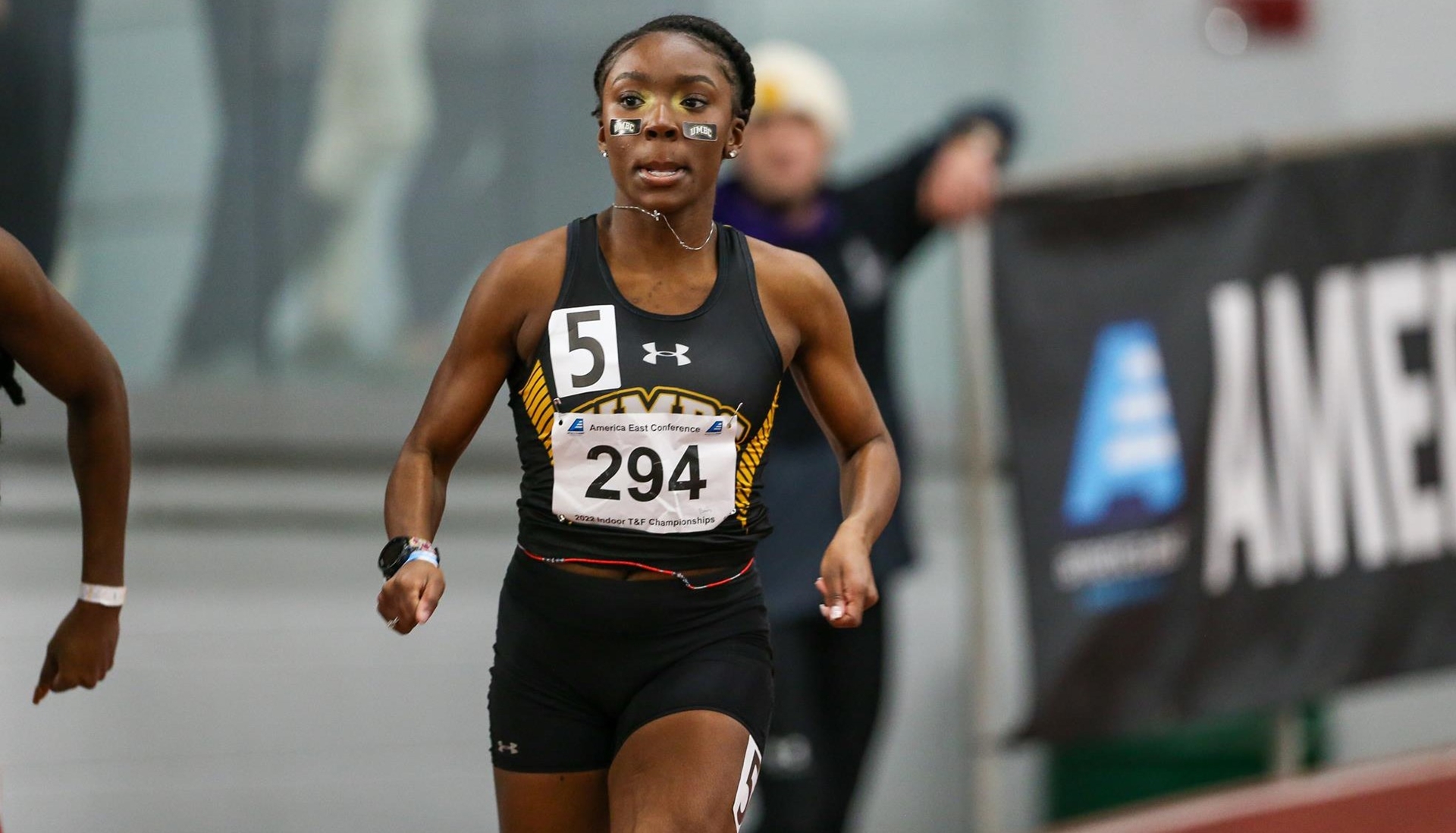 Caitlyn Bobb, Za'Kayza Parsons and their University of Maryland, Baltimore County (UMBC) Women's Track and Field teammates finished third at the America East Championships, their best finish since they were third back in 2016.
UMBC also broke three different school records and two meet records on Sunday.
Bobb earned Most Outstanding Female Track Performer, Most Outstanding Rookie, and the Coaches' Award on Sunday after winning a pair of races and one relay. Bobb won the same three awards during the indoor season.
Bobb broke two School Records and one Meet Record on Sunday. She reset the Women's 400m Record with a Gold Medal in a time of 53.36. She then won the Women's 200m in 23.44, a New School and Meet Record, winning the race by just .01 of a second.
Bobb teamed up with Ariella Garcia, Collese Daley, and Ayanna Johnson to win Gold in the Women's 4x400m Relay, setting a Meet Record in 3:39.24.
Bobb would not stop there, earning Silver in the Women's 4x100m relay with Savannah Wright, Petronilla Onyebadi and Daley in 45.76.
Bobb earned a Silver Medal in the 400m finishing in a time of 54.96.
Parsons crossed the line 6th in the Women's 100m stopping the clock in a time of 12.30.