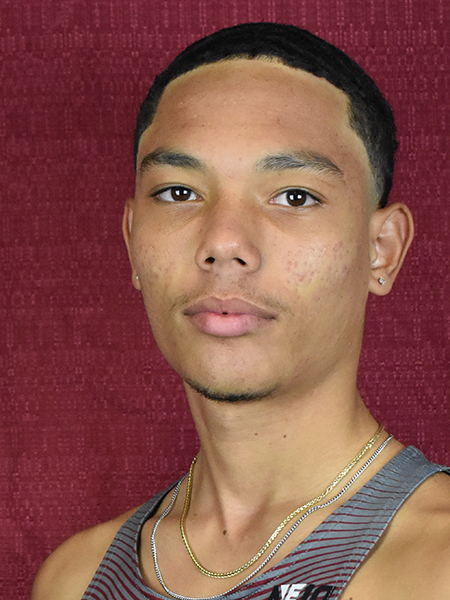 Ryan Outerbridge
IslandStats.com
While much attention is being put on a Track Meet at the National Sports Center Flora Duffy South Field Stadium, www.islandstats.com wants to make sure we donít let the Bermudians in the sport down.
Nathan Simons
Nathan Simons and his Mount Marty Men's Track and Field teammates competed in the USD Early Bird Meet.
Simons finished 6th in the Menís 400m dash with a time of 49.14. Simons ran the second leg for the Mount Marty Menís 4x400 Relay team that finished 4th, with a time of 3:19.77.
Ryan Outerbridge
Ryan Outerbridge and his Franklin Pierce University Men's Track & Field teammates competed in Manchester, N.H., where they won the Southern New Hampshire University Invitational, with a program-record 250-point performance.
Outerbridge collected 10 points after winning the Menís 5000m race with a time of 15:54.62.
Outerbridge helped Franklin Pierce collect another 10 points when he ran the third leg during the Menís 4x400m Relay, as they cocked a winning time of 3:42.11.
Diarra-James Powell-Burgess
Diarra-James Powell-Burgess and his Clayton State Men's Track & Field teammates finished fourth at the UWG Invitational Track Meet.
Powell-Burgess clocked a time of 23.02 on his way to finishing 11th in the Menís 200m dash, during the Menís 400m Powell-Burgess finished 7th clocking 50.74.
During the Menís 4x100m the Clayton State Men's 'B' team of D'Eris Jackson, Powell-Burgess, Derrick Ward, and Kelvin Oppong finished fourth with a time of 43.24.