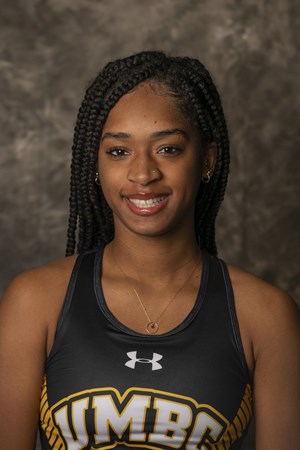 Za'Kayza Parsons
IslandStats.com
Caitlyn Bobb, Za'Kayza Parsons, Keturah Bulford-Trott, and their University of Maryland, Baltimore County (UMBC) Women's Track and Field teammates competed on Day One of the Towson Invitational.
Competing in the Women's 100m Preliminaries Bobb advanced to the finals with the 3rd fastest time of 11.93, Bulford-Trott also advanced to the final finishing 8th with a time of 12.16, while Parsons would finish 10th clocking 12.17.
In the Women's 100m Final Bobb finished in second place with a time of 11.79, while Bulford-Trott finished sixth stopping the clock in a time of 12.14.