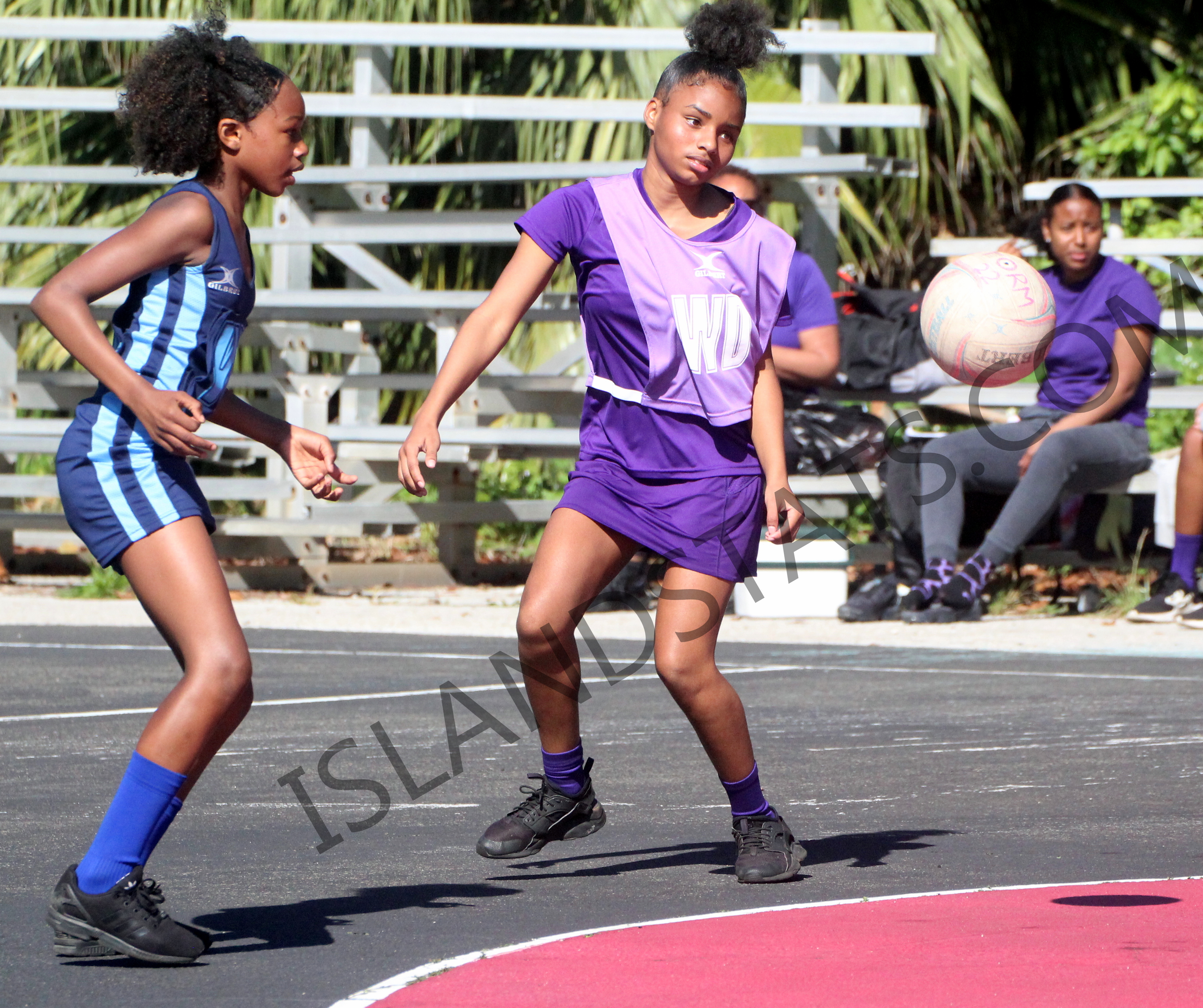 Bermuda Netball Association action was once again center stage at Bernard's Park.
Click Here to see
Pictures of BNA Storm Lightning vs. Rangers March 5th 2022
Under 11 League
The Storm defeated the Phoenix Sparks 14 – 2, the Storm got 9 goals from Maya Williams Johnston, and 5 goals from Journee Belboda, with Diya Steede, named the team's MVP, the Phoenix Storm got single goals from Nahla Robinson, and Aerial Williams, while Shiloh Simmons was named MVP.
The Rangers defeated the North Village Lady Rams 33 – 2, the Ranger were led to victory by MVP Eleanor Kurualeba with 19 goals, E'rynn Paynter added 14 goals, while Dani Brown scored the 2 goals for the North Village Lady Rams, who named Davi Wade MVP.
Under 14 League
The Storm Lightning defeated the Rangers 26 – 7, the Storm Lightning got 10 goals from Jazaya Brimmer, with Nevaeh Barclay, and MVP both scored Jamir Hatherley 8 goals, while Rangers MVP Saajida Daniels scored 6 goals, while A'meerah Richardson scored once.
North Village Lady Rams White defeated Storm Thunder 17 – 12, Aniyah Minors led the North Village Lady Rams White to victory with 10 goals, while Aaliyah Barnett-Trott added 7 goals, with Zipporah Grant named MVP, the Storm Thunder got 7 goals from MVP Malaysia Furbert, Amari Burgess added 3 goals, and Ameerah Outerbridge scored twice.
Under 17 Division
The Under 17 League teams played The Who's Who Tournament. Teams put their hand in a bag and whatever bib they pick they play, the tournament will resume next week.
Under 17 Who's Who Tournament Week 1 Results
Storm 2 Phoenix Fire 0
Storm 1 North Village Lady Rams 0
North Village Lady Rams 5 Phoenix Fire 0
Storm 8 North Village Lady Rams 6
Senior League
In Senior League action the Storm defeated the Lindos Tigers 43 – 34, MVP Zakiyah Durham led the Storm with 18 goals, while Elishae Smith added 15 goals, Nabiilah Nasir scored 9 times and Amayah Burt scored once. The Lindos Tigers got 20 goals from Jahtuere Trott, Charlene Gomez added 14 goals, and Demiqua Daniels was named the team's MVP.
The North Village Lady Rams defeated the Docksiders 43 – 38, Darrika Simons scored 25 goals for the North Village Lady Rams, while Jordyn Morris added 18 goals, with Jada Richards named the team's MVP, Charlie Evans scored 25 goals for the Docksiders, with Naomi Taylor adding 13 goals.