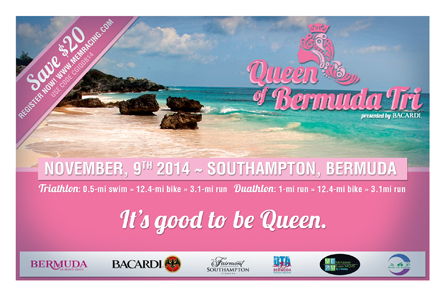 Use Promo Code CGIQOB14

Sunday, October 19, 2014
Minors & Franklin Pierce Finish 3rd in Gates Farm
Dage Minors and his Franklin Pierce Menís Cross Country teammates finished 3rd during the Gates Farm NE10 Cross Country Meet.
Minors and his teammates clocked an overall time of 2:40:27, they finished behind Stonehill who clocked a time of 2:35:46 and Saint Rose who clocked 2:36:35.

Wednesday, October 15, 2014
Crime Stoppers 5K Road Race Rescheduled
In light of the impeding hurricane and to ensure the safety of all participants, the Argus Crime Stoppers 5K Road Race & Walk originally scheduled for Sunday, October 19th is being rescheduled for Sunday, November 30th.
All online registrations will be refunded automatically through www.racedayworld.com. If there are any problems regarding online refunds, please contact info@racedayworld.com. For participants who registered in person, please contact Race Director Mayberline Black at 333-2313 for refunds.
Further communication will be provided in the coming weeks to announce registration details for the November 30th event.

Tuesday, October 14, 2014
Simons Wins Saint Ambrose Invitational
Trey Simons
IslandStats.com
Trey Simons led his North Iowa Area Community College (NIACC) Menís Cross Country teammates to the 2014 Saint Ambrose Invitational Title.
Simons finished first overall clocking a time of 25:24, his schoolmate Jaime Zarate finished third, the school clocked an overall time of 2:12:04 finishing 1:46 ahead of second place Olivet Nazarene who clocked 2:13:50.
One hundred and twenty one runners went to the start line for this yearís event.
2014 Saint Ambrose Invitational Top 10 Finishers

1. Trey Simons 25:24
2. Dustin Brummel 25:50
3. Jaime Zarate 25:52
4. Matt Meehan 26:00
5. Cam Magro 26:01
6. Caleb Iming 26:07
7. Imad Amenzou 26:10
8. Cameron Bredice 26:20
9. Ochaung Akway 26:40
10. Danny Froschle 26:41

Monday, October 13, 2014
Bean Finishes 2nd in Panther Classic
Taylor Ashley Bean and her Virginia State University's Women's Cross-Country teammates placed second at the 2014 Panther Classic, at Bryan Park in Richmond, Va.
Virginia State University finished second with 46 team points, Hampton University won the event with 25 points while Virginia Union University placed third with 50 points.
Bean finished second overall crossing the line in a time of 17:51.

Sunday, October 12, 2014
Minors & Franklin Pierce Finish 14th in Championships
Dage Minors and his Franklin Pierce Menís Cross Country teammates finished 14th at NEICAAA Championships.
Minors finished the Menís 8k Run 163rd out of a field of 262 competitors, crossing the line in a time of 26:16.8.