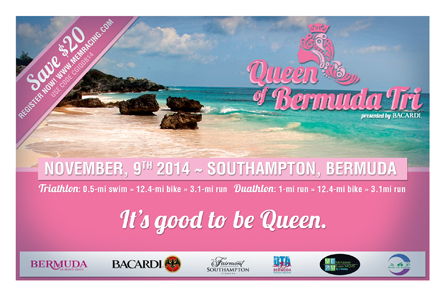 Saturday, September 27, 2014
Bean Leads Virginia State to Victory
The Virginia State University Women's Cross Country team hosted their final meet of the 2014 season, with Taylor-Ashley Bean leading the team for the second week in a row crossing the line in first place.
Virginia State University Junior Bean led the way with a time of 21:37, followed by teammates Christeline Cadeau clocking 22:34 and Jessica Davis completed the race in a time of 23:17 rounding out the top 10 at third and sixth place.
Virginia State University won the Womenís Team Title as well as they recorded an overall time of 1:57:30 from their top six finishers, while Virginia Union finished second with a time of 1:59:10. Chowan University finished third with a time of 2:10:55.

Friday, September 26, 2014
Simons Sets New School 5K Record
Trey Simons and his North Iowa Area Community College (NIACC) Menís Cross Country teammates placed third out of seven teams with 71 points at the Mount Mercy Mustang Gallop Friday.
Iowa Central Blue was the Men's Champion with 35 points and NIACC was second with 43 points.
NIACC freshman Simons placed third with a school record 5K time of 15:31. NIACC sophomore Jaime Zarate was fourth in a personal-best 5K time of 15:34.
Both Simons and Zarate topped the previous school record time of 16:01 by Trent Smith at the NJCAA Region XI Time Trial in 2012.
Also for the NIACC Men, freshman Colby Kraninger was 16th clocking 16:16, freshman Imod Amenzou was 19th with a time of 16:18 and sophomore Ricky Jeray was 33rd crossing the line in a time of 17:00. Kraninger, Amenzou and Jeray all record 5K Personal Bests.

Tuesday, September 23, 2014
Simons finishes 3rd in Invitational
Trey Simons competed in the Grinnell College Les Duke Invitational, which was his first collegiate 8K cross country race.
Simons finished 3rd clocking a time of 25.49.

Sunday, September 21, 2014
Bean Wins Cross Country Invite
Taylor-Ashley Bean topped the Virginia State University Women's Cross Country team during the Virginia Union Cross Country Invite in Richmond, Va.
Bean finished first overall clocking a time of 19:12. Virginia Stateís Jessica Davis recorded a time of 19:51, Christeline Cadeau clocked 20:09 and Brianna De'Jarnett crossed the line in a time of 21:45 rounded out the top 10 in fourth, sixth and ninth place.

Saturday, September 20, 2014
Minors and Franklin Pierce Win Invitational
Dage Minors and his Franklin Pierce Cross Country teammates ran to victory in the UMass Dartmouth Invitational.
Two Hundred and Fifty-Five runners went to the start line, with Franklin Pierce finishing with a team score of 50 points. WPI was second with a score of 100 and Brandeis was third with 105 points.
The Franklin Pierce team had runners finish 1st, 4th, 6th, 16th, 23rd, 40th and 43rd.
Minors crossed the line in a time of 26:17.23 which was good enough for 40th place.