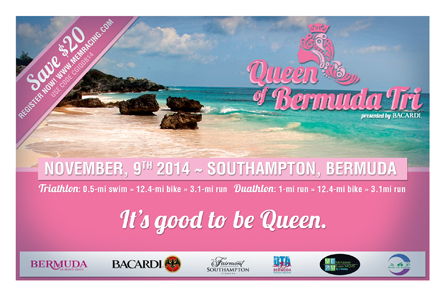 Use Promo Code CGIQOB14

Saturday, October 25, 2014
Minors Helps Franklin Pierce Finish 4th
Sophomore B.J. Smith ran a 5K time of 15:09.05 to finish fourth -- tops among Division II student-athletes -- and lead the Franklin Pierce University Men's Cross Country team at Stanley Park in the CCSU Mini Meet.

As a team, Dage Minors and his Franklin Pierce teammates finished with 115 points, which was good for fourth in the 19-team meet.

Smith was one of three Franklin Pierce runners to finish among the top 10 in the 127-runner field, which was laden with Division I talent from across New England. Senior Antoine Gisore and junior Colton Ham finished one behind the other in seventh clocking 15:11.48 and eighth with a time of 15:12.13, respectively.

After Ham, it was a considerable gap to the next Franklin Pierce student-athlete, as sophomore Minors and freshman Luke Thresher rounded out the Franklin Pierce five scoring positions. Minors ran a 15:42.76 to finish 40th, while Thresher recorded a time of 15:51.31 to place 56th.

Also competing for Franklin Pierce were junior Makopa Rugabirwa in 65th (15:57.08) and sophomore Jon Holmes in 81st (16:14.85).

In the team scoring, Central Connecticut State (52 points) finished first on its home course and posted a 16-point win over Providence (68), which finished second. Yale (74) finished directly in front of Franklin Pierce, while fellow Northeast-10 Conference member American International (143) rounded out the top five.

Individually, CCSU's Patrick Hubbell clocked in at 14:51.28 to take first and post a six-second victory over Trevor Cawley of Providence, who finished second (14:57.46). Another Friar took third, in the form of Stephen Robertson (15:06.32). Next was Smith, who had CCSU's Matt Walker (15:09.13) hot on his heels to finish off the top five.

Tuesday, October 21, 2014
BNAA Current Cross Country Standings
Womenís Open Leader Natalie Dyrli
IslandStats.com
After two rounds of the Bermuda National Athletics Associationís 2014 Cross Country Season, we now take a look at the leaders in each Division.
Rose-Anna Hoey and Natalie Dyrli lead the Womenís Open Division with 10 points, while Chayce Smith is the current leader of the Menís Open Division with 20 points, Chefton Hall is in second with 12 points.
The Menís Master Division leader is Jay Donowa with 20 points, while Omari Hart is in second with 12 points. Deon Breary leads the Womenís Master Division with 20 points, while Victoria Fiddick is in second with 16 points.
Mateo Donowa and David Darrell are the joint leaders in the Boys Under 17 Division with 10 points, while Messiah Greaves leads the Girls Under 17 Division with 16 points and Zakiyyah Showers is in second with 10 points.
Jayden Ming leads the Boys Under 14 Division with 20 points, with Ryan Outerbridge second with 16 points, while Kayla Raymond and Jessie Marshall are the joint leaders the Girls Under 14 Division with 18 points.
Click Here to see the
Full 2014 BNAA Cross Country Top 5 Division Standings

Monday, October 20, 2014
Bermuda Athletes Compete in Toronto
Rachelle Oneil
IslandStats.com
Yesterday Islandstats.com brought you the Scotiabank Waterfront Toronto Half Marathon result for Para-Olympian Jessica Lewis, that was copied but not credited by local radio media.
Today we bring you results of others who competed at the distance, Myrian Balitian-Dill finished 5,358th overall, she crossed the line in a time of 2:04:15 competing in the Female 45-49 Age Group finishing 154th.
Rachelle Oneil clocked 2:17:22 finishing 7,618th competing in the Female 30-34 Age Group. Oneil finished 609th in her Age category.
With a time of 3:18:47, Mark Heintzman finished 10,383rd overall, Heintzman competed in the Menís 55-59 Age Group where he finished 318th.

Sunday, October 19, 2014
Minors & Franklin Pierce Finish 3rd in Gates Farm
Dage Minors and his Franklin Pierce Menís Cross Country teammates finished 3rd during the Gates Farm NE10 Cross Country Meet.
Minors and his teammates clocked an overall time of 2:40:27, they finished behind Stonehill who clocked a time of 2:35:46 and Saint Rose who clocked 2:36:35.

Wednesday, October 15, 2014
Crime Stoppers 5K Road Race Rescheduled
In light of the impeding hurricane and to ensure the safety of all participants, the Argus Crime Stoppers 5K Road Race & Walk originally scheduled for Sunday, October 19th is being rescheduled for Sunday, November 30th.
All online registrations will be refunded automatically through www.racedayworld.com. If there are any problems regarding online refunds, please contact info@racedayworld.com. For participants who registered in person, please contact Race Director Mayberline Black at 333-2313 for refunds.
Further communication will be provided in the coming weeks to announce registration details for the November 30th event.