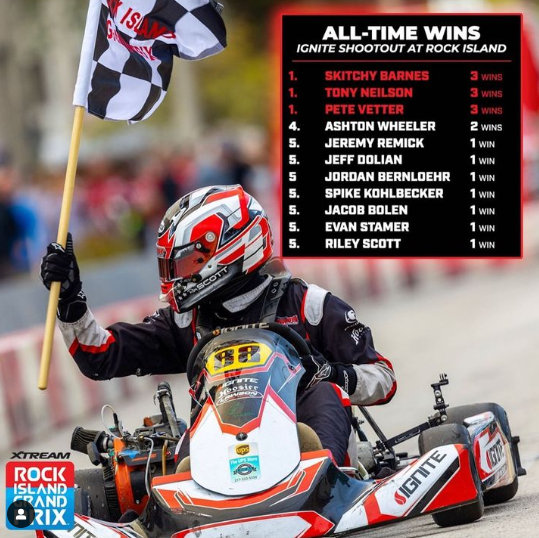 Scott Barnes began competing in the Xtream Rock Island Grand Prix in Illinois.
On Day One, Barnes recorded three wins, two second-place finishes, and one third.
Barnes clocked 6:52.838 on his way to winning the Margay Ignite Senior 1 Class, Barnes would also win the Open Shifter Class clocking a 10-lap time of 5:34.082 and clocking 5:39.633 saw Barnes win the Open Shifter Masters Class.
During the Margay Ignite Senior 2 Class, Barnes finished second clocking 6:52.589, Barnes also finished 2nd competing in the King of The Streets Class clocking 5:31.975.
Barnes finished 3rd in the Margay Ignite Masters Class, clocking a ten-lap time of 6:29.733.
Barnes finished fourth competing in the Briggs Masters Class clocking 6:48.599. Barnes would finish 11th in the King of The Rock - Briggs 206 Class clocking 9:05.479.