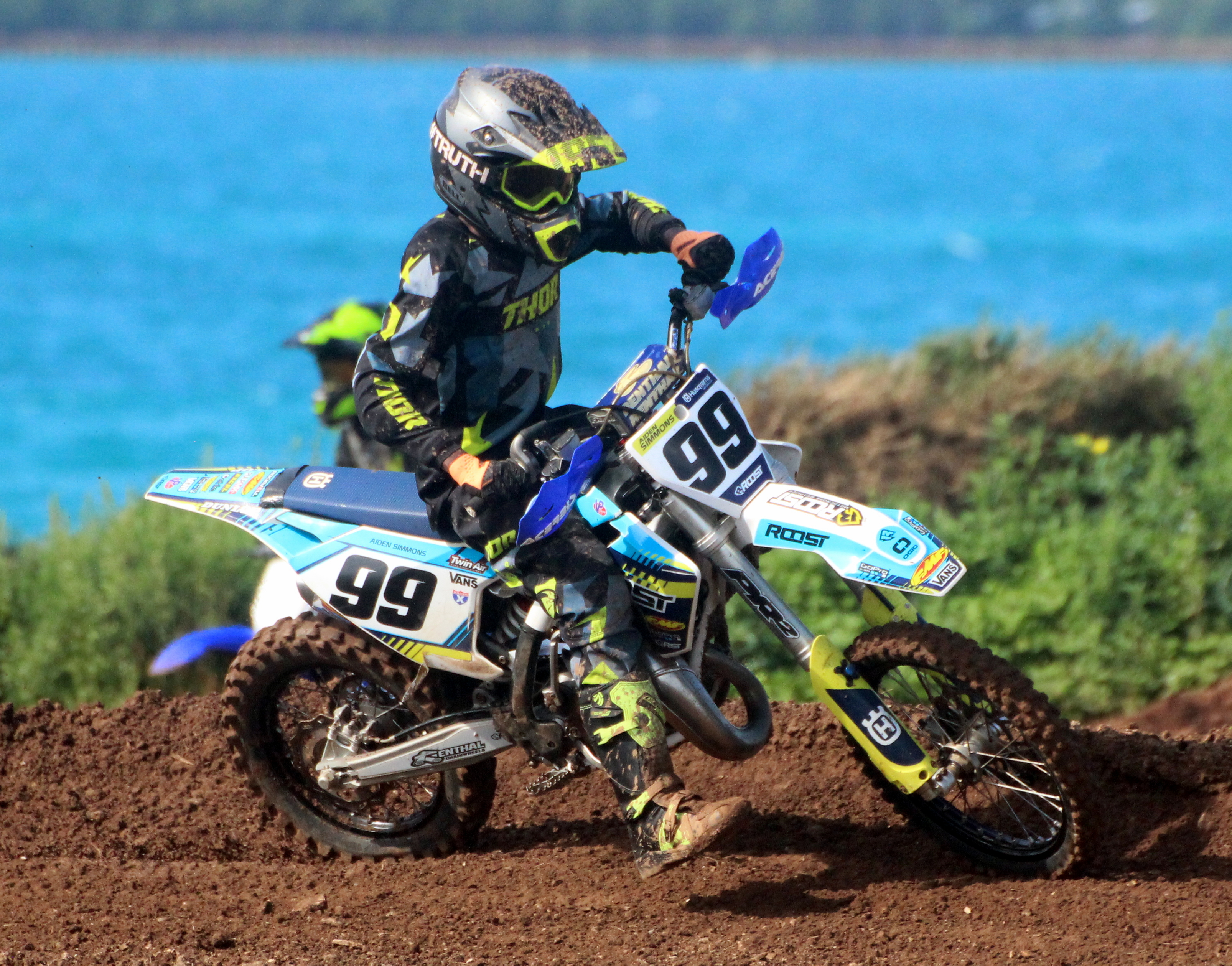 Aiden Simmons recently competed in the Severn Valley Motocross Championships Round 4 & 5 in Herefordshire, England.
Competing on the Bromyard Track in the Small Wheel 85cc Class Simmons rode to victory in five of the six Moto's.
Race One saw Simmons clock a six-lap winning time of 12:18.982, Simmons was faster in Race Two clocking a six-lap winning time of 11:47.236.
Simmons' would make it three wins in a row winning Race Three clocking 11:58.187 over six laps, before clocking a 7 lap winning time of 13:36.464 in Race Four.
Race Five was once again a 6-lap race, with Simmons clocking a winning time of 11:35.404, he would then close out with a second-place finish in Race Six clocking a 6-lap time of 12:35.652.
Simmons would win the Class with a total point count of 268.