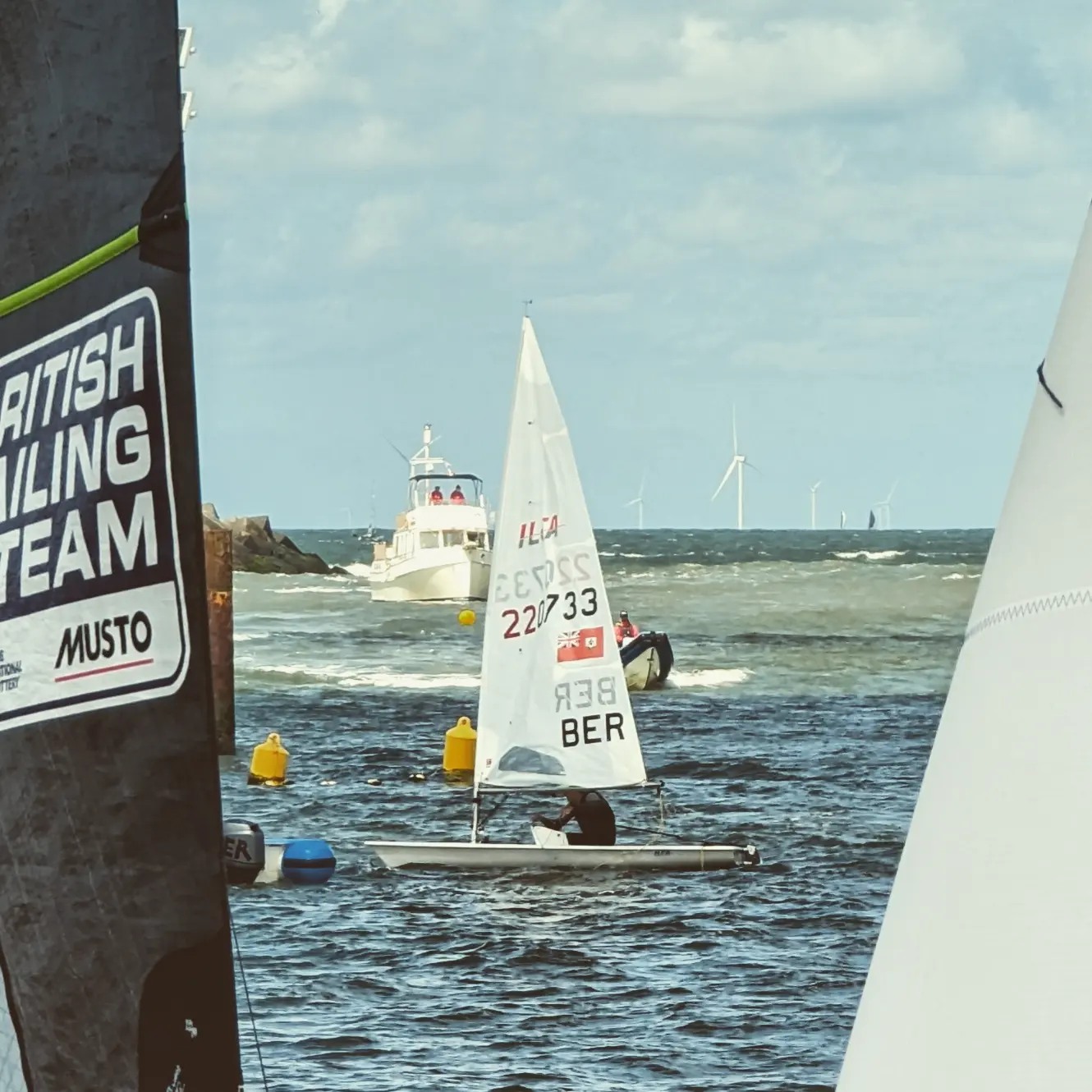 The Allianz Sailing World Championships in The Hague, Netherlands got underway with Bermuda sailors taking to the water.
Sebastian Kempe, Benn Smith, Campbell Patton are competing in the ILCA 7 Menís World Championships and Adriana Penruddocke is in the ILCA 6 Womenís World Championships.
Two races were completed on Day One in the ILCA 7 Menís World Championships, Patton is leading the Bermuda fleet in 76th with 78 points after finishes of 26th and 52nd.
Kempe is in 87th with 85 points, he had finishes of 34th and 51st, and Smith is in 115th with 110 points, after crossing the line 59th and 51st.
Penruddocke came off the water in 108th place, she was Disqualification Under Black Flag Start in the first race, before finishing 53rd in the second race.