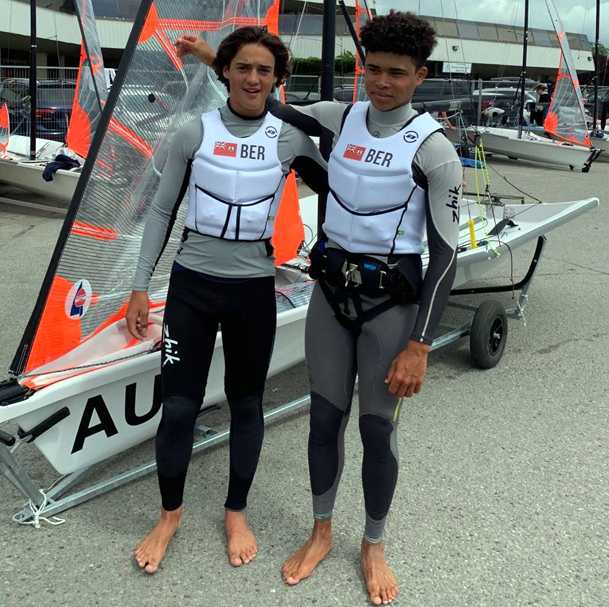 Christian Ebbin and Paul Rodrigues Jr competed in the US Youth Sailing Championships.
The event was a US Qualifier for the Youth Worlds, with Ebbin and Rodrigues finishing 5th overall, sailing in the 29er Class against 25 other boats.
In their first year racing in Youth Champs, Ebbin and Rodrigues finished with 70 Net Points following the 14 races sailed in the regatta.
The pair finished in the top 10 in all but one race, which they were able to throw out, they won the fifth race.