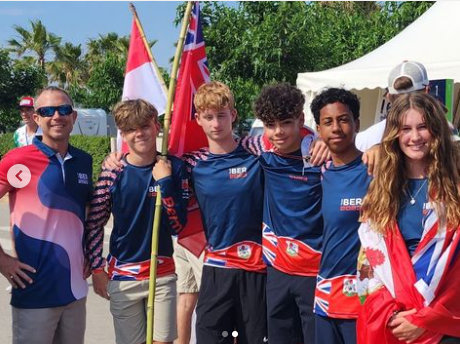 Bermuda Optimist sailors Shiloh Cruickshank, Nina Gotfredsen, Trystan Hocking, Dylan Menzies, and Miguel Power, concluded competing in the 2023 Optimist World Championships, in Costa Brava, Spain.
Cruickshank finished as the top Bermuda sailor, finishing 106th overall after 9 official races with 222 Net Points, Power was 115th overall with 244 Net Points.
Hocking was 186th with 352 Net Points, while Gotfredsen was 193rd with 252 Net Points, and Menzies is 201st with 300 Net Points.