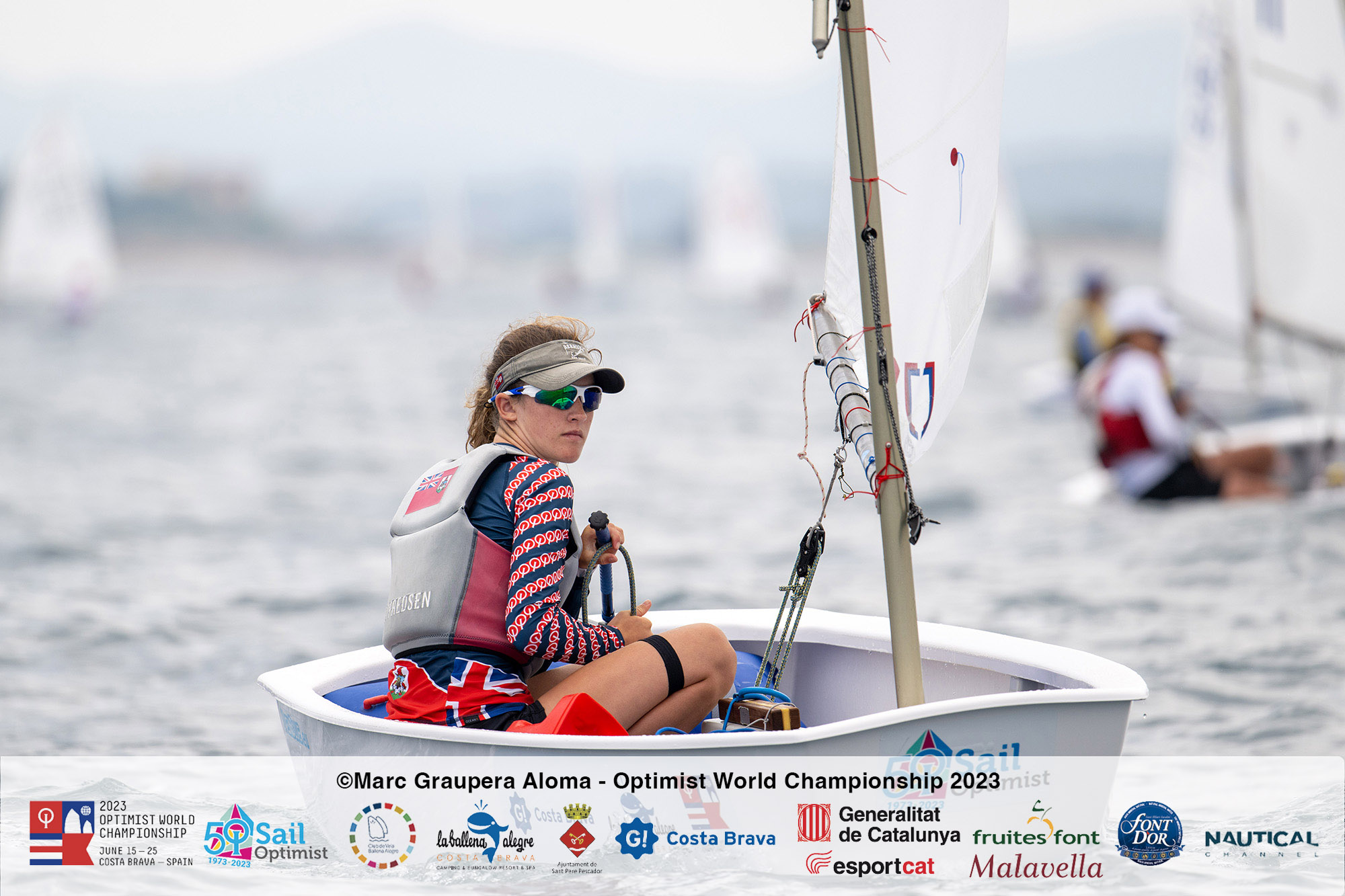 Nina Gotfredsen in action
IslandStats.com
Bermuda Optimist sailors Shiloh Cruickshank, Nina Gotfredsen, Trystan Hocking, Dylan Menzies, and Miguel Power, continued competing in the 2023 Optimist World Championships.
Two more races took place on Day Three to take the series to 6 races, with Power leading the Bermuda fleet, he is up ten places in 109th overall with 127 Net Points, after finishing 38th in the first race of the day and the fifth of the series, and 24th in the second race sailing on the Blue Course.
Cruickshank competing on the Green Course had finishes of 26th and 24th and he also has 127 Net Points and is in 112th place up 19 places, Hocking is in 186th place overall with 187 Net Points, with 199 Net Points is Menzies who is in 192nd place, and Gotfredsen is 200th with 208 Net Points.