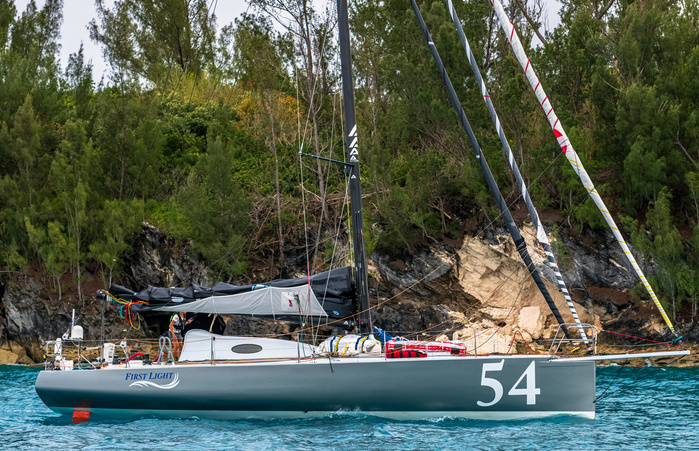 Cole Brauer won the Bermuda One-Two Yacht race, two yacht clubs that sponsor this race. In Newport, RI, the Newport Yacht Club is the sponsoring yacht club. In Bermuda, the St. George's Dinghy & Sports Club is the sponsoring yacht club.
Brauer singlehandedly sailed 635 nautical miles from Rhode Island, claiming a commanding victory on this leg, with the next sailor not expected to finish until tomorrow.
Upon reaching Bermuda Brauer said, "Just fully headed up from dead downwind on port to fully upwind on starboard this morning. Anyways it was a mess of lines and things. But once I got the boat under control and back up and running. The wind died and I got lifted majorly meaning I wasn't pointed at Bermuda anymore with the A2 up. Then made the decision to put the A5 up only to then realize from the hair on the back of my neck that it was too windy and too upwind for that sail and switched to the Code 5.
Eventually, I was pointed at Bermuda (yay) and I was doing about 7.5 knots of boat speed. Haven't had any traffic. No calls on the radio. Only my anxious, frantic, over-tired inner voice singing "sweet low sweet chariot."