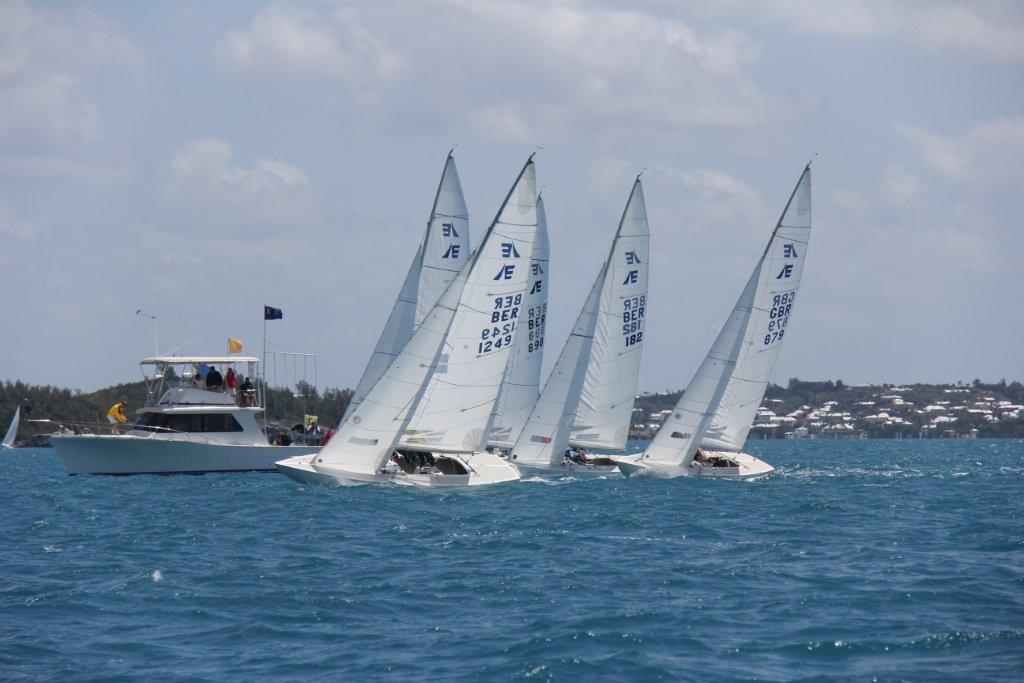 After light winds cancel the previous day's racing, the Bermuda International Invitational Race Week 2023 resumed in the Great Sound.
The IOD Series A saw Bermuda's Martin Siese as the Champion with 6 Net Points, Peter Wickwire from Canada is in second with 8 Net Points, and Henry Arnold from Great Britain is in third with 10 Net Points.
Siese also leads the IOD Series B Division with 2 points, winning both races, Arnold is in second with 5 points, and Wickwire is in 3rd with 6 points.
IOD Series A Standings after 5 Races

06 Martin Siese – BER
08 Peter Wickwire – CAN
10 Henry Arnold – GBR
19 Sandy Yellott – USA
21 Courtenay Jenkins – USA
24 Gould/Barrett - USA
25 Bjorn Wahlström – SWE
26 Richard Pearce – USA
29 Bill Widnall / Charles Richter – USA
29 Colin James – BER
41 Gower – GBR
52 Rick Echard – USA
IOD Series B Standings after 2 Races

02 Martin Siese – BER
05 Henry Arnold – GBR
06 Peter Wickwire – CAN
10 Richard Pearce – USA
12 Bjorn Wahlström – SWE
13 Gould/Barrett - USA
16 Sandy Yellott – USA
16 Colin James – BER
18 Bill Widnall / Charles Richter – USA
18 Courtenay Jenkins – USA
18 Gower – GBR
26 Rick Echard – USA