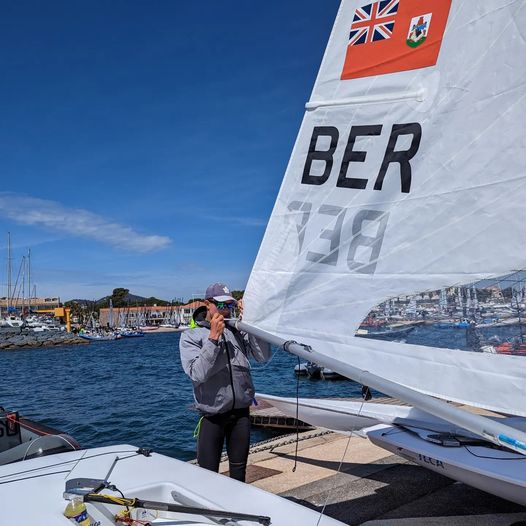 All ten Olympic classes were on the water in building easterly winds as the top of the 900 competitors in 670 boats from 66 nations from the first three days split into gold fleets at the 54th Semaine Olympique Française de Hyères - TPM.
Bermuda sailors Adriana Penruddocke, Campbell Patton, Sebastian Kempe, and Benn Smith all continue competing.
Penruddocke would end Day Four in 46th place with 152 Net Points. Penruddocke and the rest of the ILCA6 Fleet sailed two races, she would finish 41st in the first race of the day, and then she finished 44th, in the final race of the day.
Patton continues to lead the Bermuda sailors in the ILCA7 Fleet, as he came off the water in 67th place with 108 Net Points, after six races. Kempe finds himself in 89th with 136 Net Points, and Smith finished the day 121st with 174 Net Points.