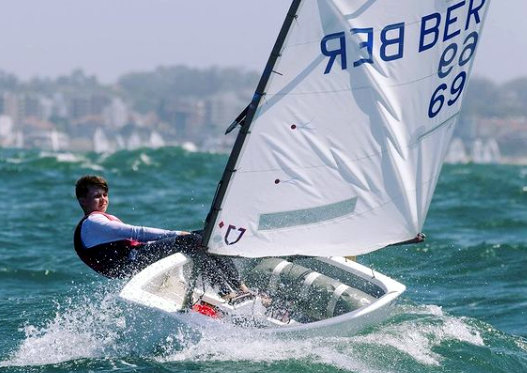 Trystan Hocking in action
IslandStats.com
The 58° Semana Internacional del Yachting Regatta continued in Argentina with the Nine Bermuda sailors back on the water.
Day Four saw three more races held taking the series to nine races.
James Ganal now leads the Bermuda Fleet, he is in 55th with 130 Net Points, he finished 26th in the first race, he would then record his best finish of the regatta crossing the line 4th in the second race of the day, before finishing 7th in the third race.
Trystan Hocking is 65th with 142 Net Points, Shiloh Cruickshank is 71st, with 149 Net Points, while Oliver Soares is 72nd also with 149 Net Points.
Dylan Menzies is 99th with 194 Net Points, while Rory Savage currently holds the 110th position with 213 Net Points.
Noah Amaradasa is in 142nd with 276 Net Points, Evan Davis is in 146th with 281 Net Points, and Aiden Mahoney is in 164th with 313 Net Points.