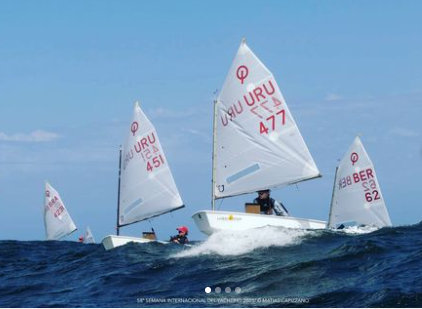 The Nine Bermuda sailors went back on the water competing in Argentina as the 58° Semana Internacional del Yachting Regatta continued.
Following a day of team racing two more races took place in a fleet of more than 200 sailors in the Optimist Fleet.
Trystan Hocking continues to lead the Bermuda Fleet, he is in 71st with 90 Net Points, he finished 32nd in the first race, and the fifth of the series, before finishing 19th in the second race.
James Ganal is 72nd with 93 Net Points, Shiloh Cruickshank is 90th, with 110 Net Points, while Oliver Soares is 92nd with 112 Net Points.
Rory Savage is 103rd with 122 Net Points, while Dylan Menzies currently holds the 114th position with 136 Net Points.
Aiden Mahoney in 159th with 184 Net Points, Evan Davis is in 186th with 186 Net Points, and Noah Amaradasa is in 173rd with 197 Net Points.