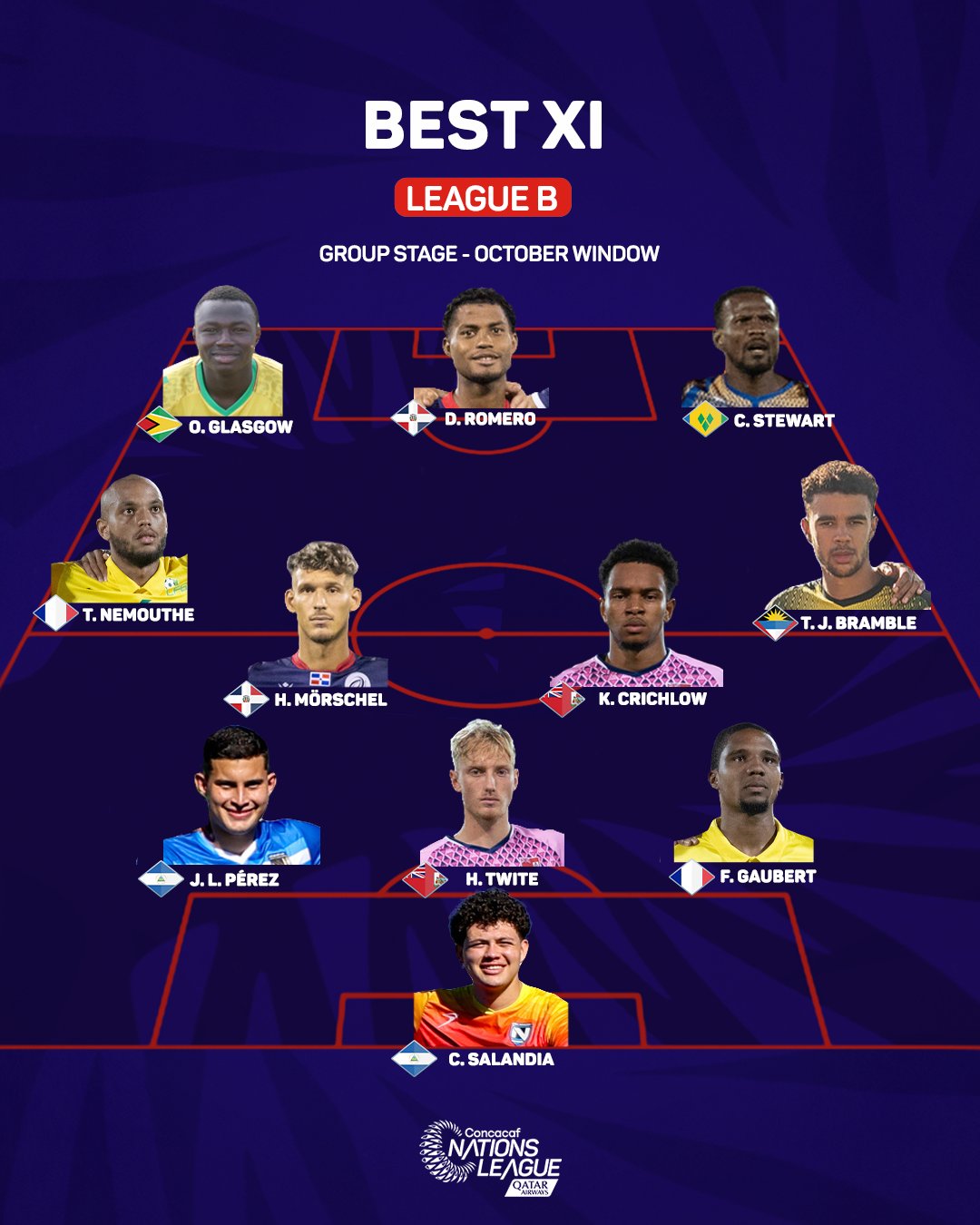 The October window of League B of the 2023-24 CONCACAF Nations League is complete.
Many players delivered top performances over the course of the matches, yet these 11 including two Bermuda players stood out the most at their respective positions.
Harry Twite, and Kane Crichlow were announced on the list.
Twite, was a big part of Bermuda's four-point window against Belize, with five steals and seven clearances while completing 89 percent of his passes.
Crichlow, accounted for both of Bermuda's goals during the window, as he tallied the winning score in the 1-0 victory at Bermuda, before scoring in the 1-1 home draw. He also had a steal.