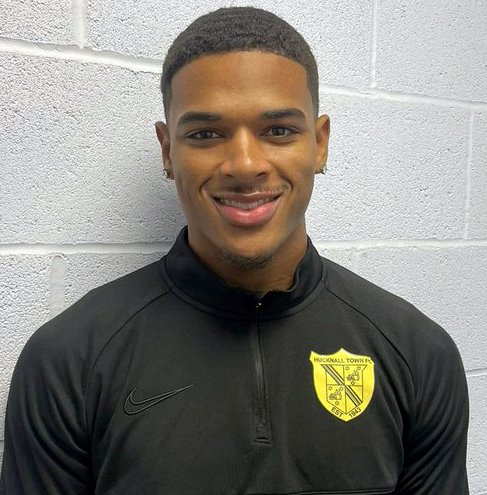 Ayleal Dill
IslandStats.com
Kole Hall
Meanwhile scores of Chester FC fans have donated thousands of pounds to help one of the club's players meet the cost of his injury recovery.
The Blues revealed striker Kole Hall has been sidelined with a meniscus injury which now requires surgery.
The 25-year-old, who found the net in Chester FC's 3-0 home win against King's Lynn Town earlier this season, has not played since the Blues' match against Hereford on September 5.
The club revealed the surgery is expected to keep the Bermudan international player out of action until the new year.
Tai Williams
Tai Williams and his March Town United Football Club teammates defeated Coventry United 2 – 1.
The win sees March Town move to the top of the United Counties League standings.
Milan Butterfield
Milan Butterfield and his Nuneaton Borough FC teammates went down 2 – 1 a home to Barwell in their Southern League Premier Division Central league battle.
Ayleal Dill & Seke Spence
Hucknall Town announced the signing of Ayleal Dill and Seke Spence, both players made their debut in the second half of a 2 – 2 draw with AFC Mansfield.