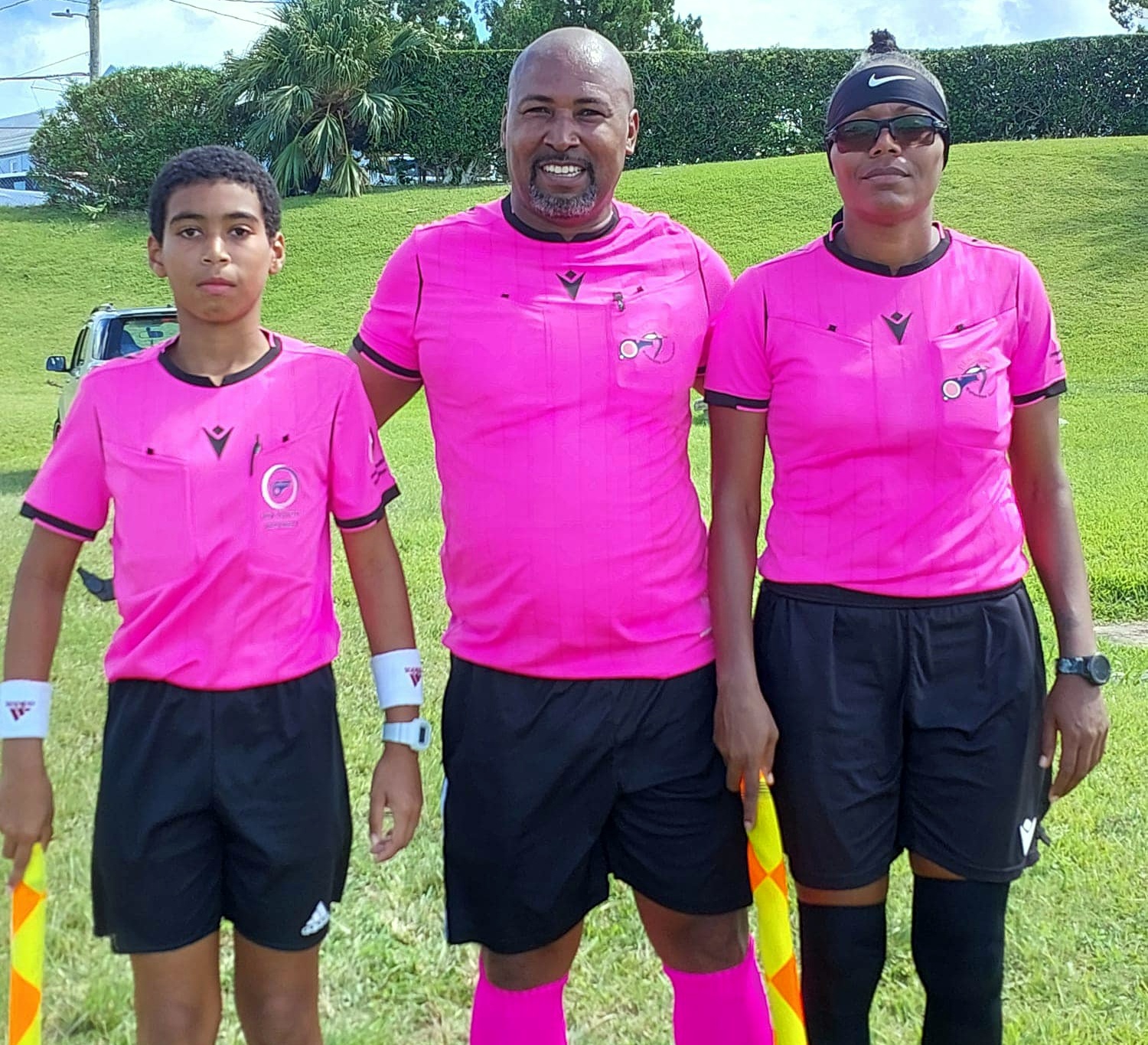 Premier Division

Dandy Town Hornets 0 Paget Lions 2
The Paget Lions took a 1 – 0 lead in the 14th minute when Omari Tucker scored, they took that lead to the break.
Kamali Davis doubled the Paget Lions lead when he scored against his former club in the 47th minute to earn them the win.
X-Roads 1 St George's Colts 2
At Lord's in St. David's, the St. George's Colts edged X-Road's 2 – 1.
Callon Burns gave the St. George's Colts the lead in the 18th minute, Manoj Paynter doubled the lead in the 80th minute, but Donovan Thompson pulled a goal back two minutes later, but they could not find the equalizer.
North Village Rams 2 Hamilton Parish 1
The North Village Rams edged Hamilton Parish 2 – 1 at Bernard's Park.
In the 22nd minute, the North Village Rams took the lead when Tre Ming scored, but Hamilton Parish pulled level when Justin Bell scored against his former club seven minutes later. The North Village Rams would get the winner in the 89th minute when London Steede scored in the 89th minute.
PHC Zebras 1 Devonshire Cougars 2
At the PHC Stadium, the Devonshire Cougars edged the PHC Zebras 2 – 1.
Enrique Russell gave the PHC Zebras the lead in the 22nd minute, but the Devonshire Cougars were level in the 35th minute when Zari Simmons scored.
In the 64th minute, Domico Coddington gave the Devonshire Cougars the lead, which proved to be the winner.
First Division

Wolves 4 Boulevard Blazers 2
Wolves got two goals from Jared Peniston and single strikes from Lashun Dill, and Kyle Brangman as they defeated the Boulevard Blazers 4 – 2. Moses Steede and Dunn-ya Taylor scored a goal each for the Boulevard Blazers.
Devonshire Colts 4 Ireland Rangers 0
Chemarl Henry led the Devonshire Colts to a 4 – 0 victory over Ireland Rangers at Police Field with two goals. Keino Burch, and Moziah Selassie added a goal each.
St. David's 3 Vasco 2
Vance Brown, Aaron Paynter, and Dimtri Butterfield all scored a goal each for St. David's in their 3 – 2 win over Vasco.
Robin Hood 3 Southampton Rangers 1
Donte Brangman gave the Southampton Rangers the lead, but Robin Hood would get three unanswered goals as they came from behind to defeat the Southampton Rangers 3 – 1.
Macai Simmons, Clay Darrell, and Jahron Dickinson all found the back of the net for the winners.