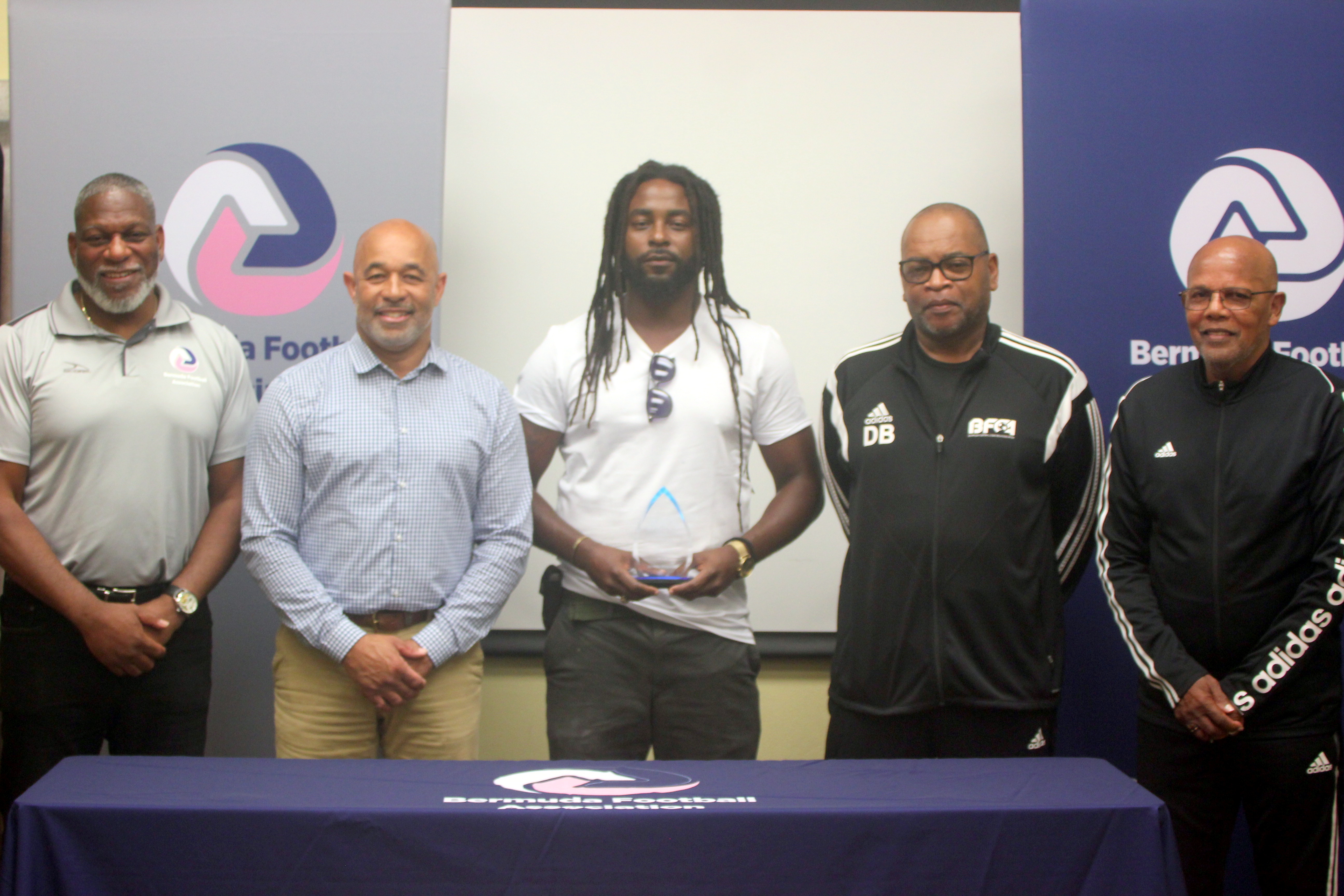 The Bermuda Football Coaches Association (BFCA), in conjunction with the Bermuda Football Association, announced a Special Recognition Award for Premier Division coaches.
During a presentation at the Clyde Best Centre of Excellence BFCA President Dennis Brown said, "One of our mandates this year is looking to enhance the life of our coaches in Bermuda and a new category for us is to recognize who didn't win the Coach of the Year Award but shows a lot of promise within senior football in Bermuda.
The award is the brainchild of former player and coach, Danvers Seymour, which the BFCA hopes to see presented at the BFA's Awards Ceremony.
The first recipient of the Special Recognition Award was Jarreau Hayward, the St. George's Colts coach.
Hayward said, "I am really humbled to receive this award," he said. "I really appreciate the Bermuda Football Coaches Association for recognizing the hard work of not only myself but my coaching staff, backroom staff, president, management executive of St George's, our fans, and the team."