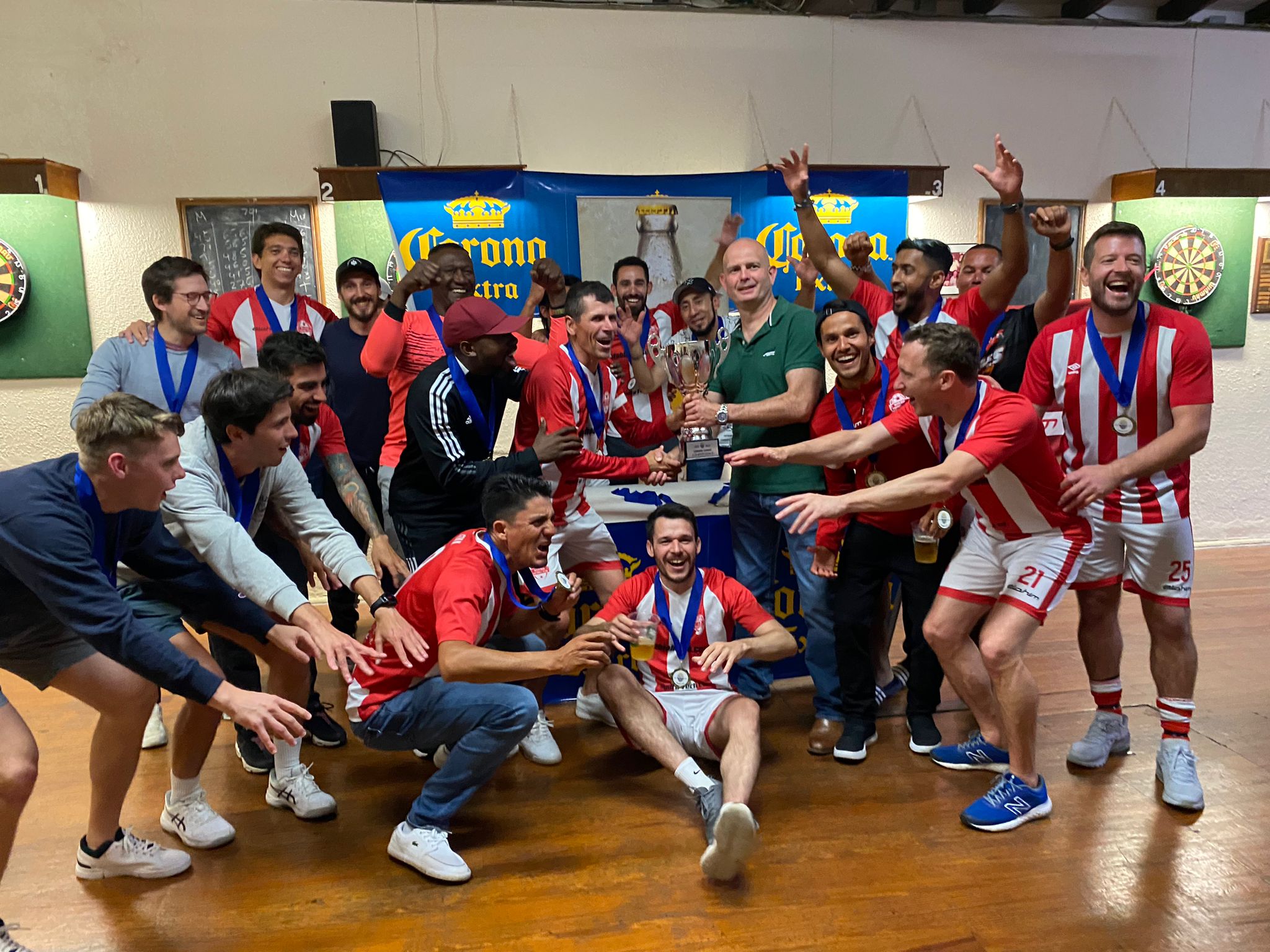 The Corona League 2022-23 League season is drawing to an end, with Inter Bda receiving the League Trophy from President Mike McGrath.
Inter bda had a very successful 2nd season in the Corona League which saw them finish 3 points clear of the Footy Kings after 14 games.
The excitement of the Corona League isn't over yet though as the Corona League Cup Final is Friday 28th April at 7pm at BAA Field followed by the Awards Ceremony at BAA clubhouse.
Corona League 2022/23 Final Standings

30 Inter Bda
27 Footy Kings
26 Onions FC
20 Tuff Dogs
19 YGS FC
15 FC Rhino
12 Robin Hood
10 Royal Bermuda Regiment