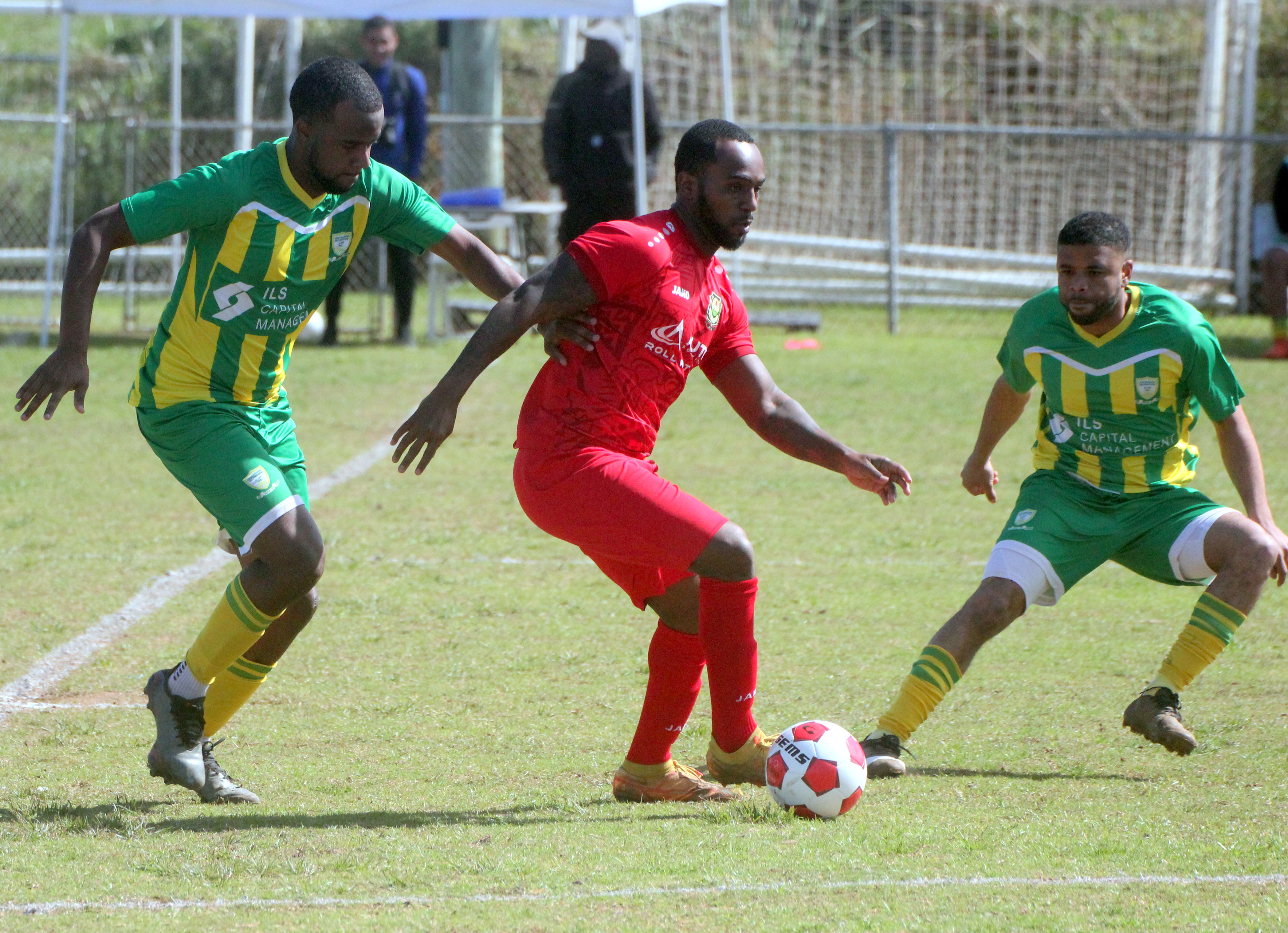 PREMIER DIVISION

North Village Rams 1 Devonshire Cougars 2
The Devonshire Cougars came from behind and defeated the North Village Rams 2 – 1 at Bernard's Park to keep their title hopes alive.
After a scoreless first half, Jalen Harvey gave the North Village Rams the with a goal in the 49th minute, but a Jazario Brimmer blast from some 30 yards out leveled the score in the 64th minute, Elisha Darrell would score the Devonshire Cougars winner in the 69th minute.
St. George's Colts 3 X-Road's 2
The St. George's Colts defeated X-Road's 3 – 2 at the Wellington Oval.
The St. George's Colts got single strikes from Blaiz Hall, Kieshon Wilson, and Jonté Smith, with Chae Brangman and Donavan Thompson scoring a goal each for X-Road's.
Boulevard Blazers 1 Somerset Trojans 1
At the BAA Field, the Boulevard Blazers were officially relegated following their 1 – 1 draw with the Somerset Trojans.
After a scoreless first half, Jahzardae Samuels gave the Boulevard Blazers the lead in the 48th minute, only to have Simeon Burrows for the Somerset Trojans in the 67th minute.
FIRST DIVISION

Paget Lions 3 BAA 1
At the Southampton Oval, BAA was eliminated from the promotion race following their 3 – 1 loss to the Paget Lions.
Omari Tucker gave the Paget Lions the lead in the 3rd minute, Antwan Russell doubled the lead in the 16th minute, Russell would add his second goal of the game in the 42nd minute to make it 3 – 0, but Enoch Joseph pulled a goal back for BAA in the 44th to make it 3 – 1.
Neither team would score in the second half as the Paget Lions returned to the top of the table.
Somerset Eagles 0 Wolves 2
Wolves traveled to the White Hill Field and came away with a 2 – 0 win over the Somerset Eagles and went into second place in the standings.
Wolves would get a goal apiece from Morricko Iris and Omeek Smith.