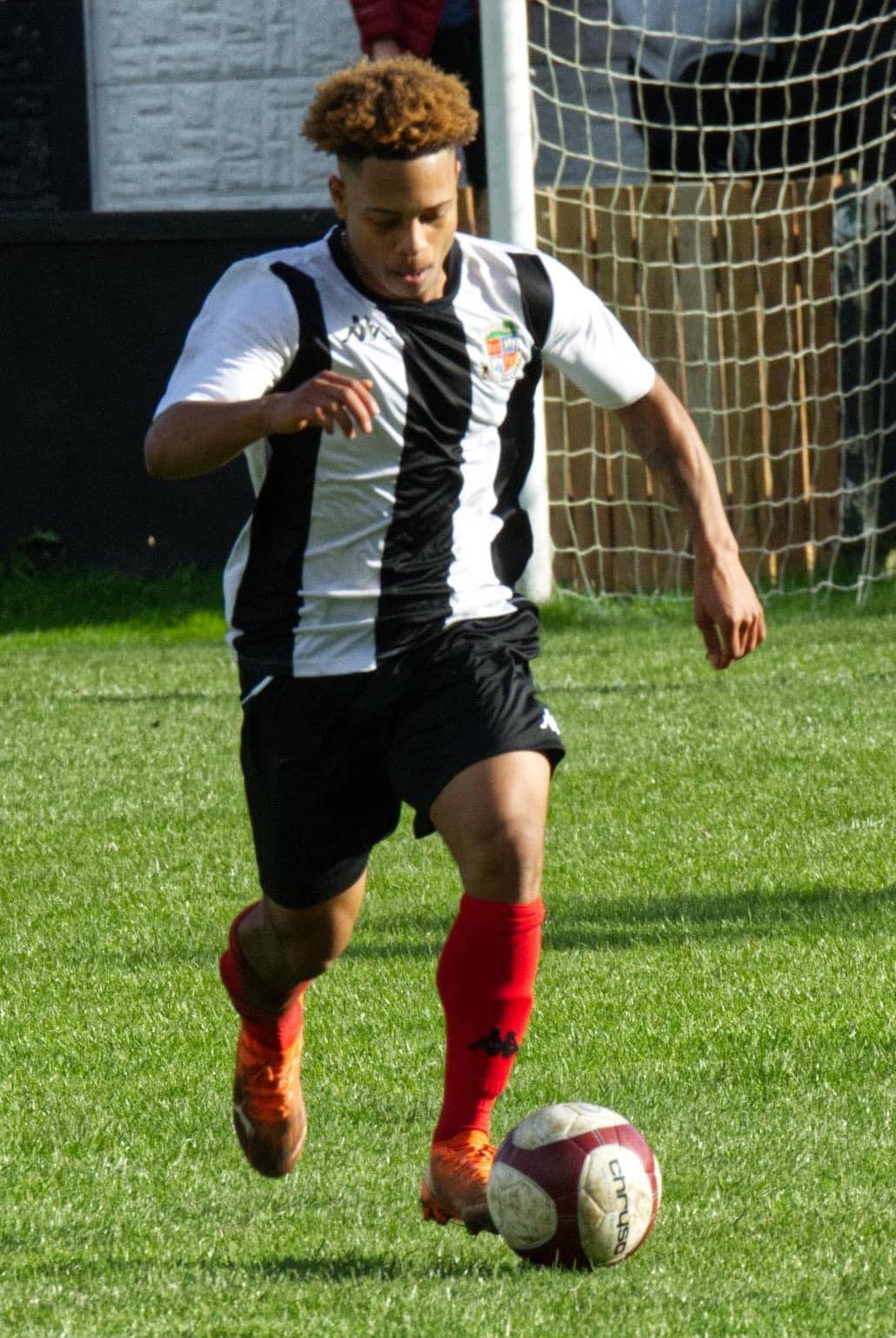 J'Nai Butterfield-Steede
IslandStats.com
J'NAI BUTTERFIELD-STEEDE
J'Nai Butterfield-Steede and his Kendal Town Football Club teammates went down 2 – 0 as Trafford recorded their first victory and remain unbeaten in the NPL following a confident display at a soggy Shawe View.
The hosts stormed ahead after just seven minutes when Matty Morgan cut in from the left and unleashed a glorious 25-yard drive into the top corner.
The points were sealed in the 68th minute when Dieter Downey made a great run down the left and pulled the ball back for substitute Ben Halfacre to net from close range.
D'ANDRE WAINWRIGHT
D'Andre Wainwright scores again, but he and his Durham City teammates went down to West Allotment 3 – 2.
Matty Hayton gave West Allotment the lead in the 31st minute, Giorney Rojer equalized for Durham City in the 51st minute.
Wainwright would give Durham City the lead when he found the back of the net in the 67th minute, only for Gil Chapin to equalize for West Allotment one minute later.
The winner would come in the 76th minute when Dean Walker found the back of the net for West Allotment to take all three points.