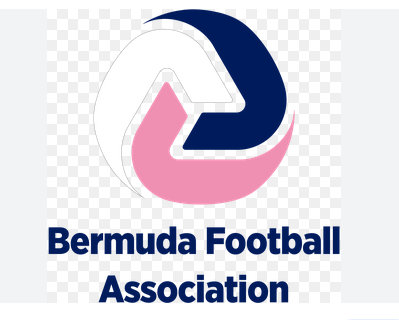 The Confederation of North, Central America and Caribbean Association Football (CONCACAF) announced today details of CONCACAF Nations League Qualifying, a preliminary competition for the new CONCACAF Nations League, the Confederation-wide league for national teams set to be launched this Wednesday, March 7th, in Miami.
The Confederation also revealed the newly developed CONCACAF Ranking Index, a modern indexing system for the regionís national teams which will guide the seeding of CONCACAF teams for qualifying to international tournaments going forward.
The newly launched CONCACAF Ranking will be used for the first time to index the 34 participating teams for the live CONCACAF Nations League Qualifying draw to be held on Wednesday, producing an evenly weighted slate of fixtures. Each team will play a total of four matches between September and March, resulting at the qualifiersí conclusion in a combined table which will be used to seed all 34 contestants into tiers for the inaugural edition of the full CONCACAF Nations League.
By virtue of having qualified for the Hexagonal Round of the FIFA World Cup Qualifiers Russia 2018, Costa Rica, Honduras, Mexico, Panama, the United States and Trinidad & Tobago earned the right to be seeded directly into the top tier of the inaugural Nations League, and therefore will not participate in the Nations League Qualifiers. Those Member Associations may instead use the late 2018 and early 2019 FIFA dates for international friendly matches. In view of the on-going suspension imposed by FIFA, Guatemala will not be able to participate in CONCACAF Nations League Qualifying.
The full format of the CONCACAF Nations League will be revealed at the launch event at 10 am on Wednesday, March 7 in Miami, which precedes the Nations League Qualifying draw. The event will be transmitted live on CONCACAF platforms, including concacaf.com.
The 2018 CONCACAF Nations League Qualifying Draw will be conducted using four (4) pots containing all eligible participating Member Associations (PMAs), except for the six (6) teams that participated in the Hexagonal Round of the FIFA World Cup Qualifiers Russia 2018.
Based on the CONCACAF Ranking Index, all eligible teams will be divided into the four pots (A, B, C & D) as follows:
∑ Pot A will include the top eight (8) ranked participating teams -- Jamaica, Canada, Haiti, El Salvador, Martinique, Cuba, French Guiana and Guadeloupe.
∑ Pot B will include the next nine (9) ranked teams after Pot A -- Nicaragua, St. Kitts & Nevis, Curacao, Suriname, Antigua and Barbuda, Dominican Republic, Bermuda, Guyana and Belize.
∑ Pot C will include the next nine (9) ranked teams after Pot B -- Bonaire, Grenada, St. Vincent & the Grenadines, St. Lucia, Barbados, Puerto Rico, Bahamas, Dominica and Aruba.
∑ Pot D will include the final eight (8) ranked teams -- Cayman Islands, Turks and Caicos Islands, Montserrat, U.S. Virgin Islands, Saint-Martin, Sint Maarten, Anguilla and British Virgin Islands.