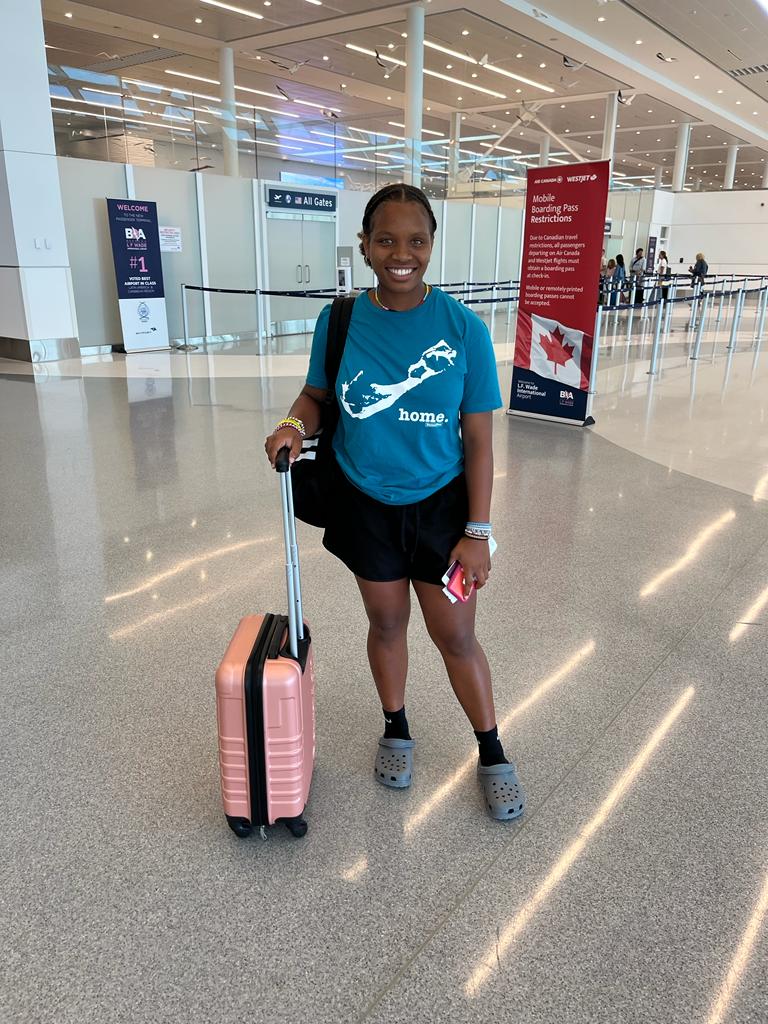 Nadhira Durham
IslandStats.com
The Highland Spring Junior Open Tennis Tournament 2023 came to a close with Nadhira Durham taking the 18 & Under Singles title as she prepares for the Billie Jean King Cup in Panama next week. Asia-Leigh Hollis was runner-up.
13-year-old Jaden Jones is making himself known in the older Boys 16 & Under Singles category, taking that title over Kyan Hands after earlier winning the 18 & Under Doubles final with partner Tobiah Goodchild. Jones also battled his doubles partner in the Boys 14 & Under Singles. With that match looking like it was going to be a three-setter, Goodchild was able to secure the win in two sets.
Hasan Khan comfortably took the Boys 14 & Under Singles title over Michael Mohipp.
Theodore Tolaram won the Boys 10 & Under title over Sebastian Gerber.
10-year-old Chloe McBrearty took the Girls 10 and Under crown over Arianna Parra and also won the Girls 12 & Under title in a sensational three-set match with Isabella Neururer. Neururer had earlier teamed up with Lee Terceira to win the Girls 12 & Under Doubles over Arianna Parra and Ella Metschnabel.
The Girl's 10 and 12-year-old categories are replete with talented players. They demonstrate good technique and are aggressive - smacking the ball hard and playing lengthy rallies. The Bermuda Lawn Tennis Association (BLTA) which sanctions this event, held at the Pomander Gate Tennis & Pickleball Club, will certainly be encouraged by these "next generation" players. In addition to those already mentioned, Samantha Morgan, Dylan Outerbridge, and Ayra Khan are names to watch out for.
Click Here to see the
Full Highland Spring Junior Open Tennis Tournament 2023 Results