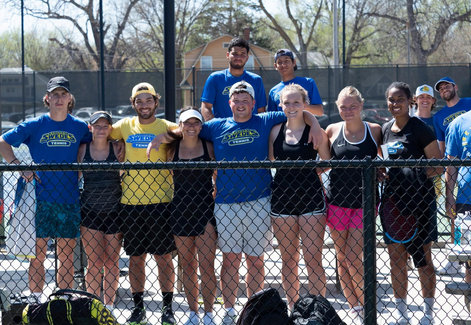 Jahzuena Bradshaw-Douglas and her Bethany College Menís & Women's Tennis teammates have been awarded the KCAC Champions of Character Team of the Year honor for their respective sports in the 2022-23 season.
Champions of Character award winners from each institution have also been chosen.
The KCAC Team of Character and Champions of Character awards are sponsored by IMA Financial Group and Dissinger Reed, and both were based on the NAIA Champions of Character award.
A team is recognized in each sport, as voted on by their peer coaches.
Bethany College participated in a variety of service projects on their campus and in their community, including, but not limited to:
Leading multiple youth tennis clinics.
Cleaned up some of the Lindsborg community tennis courts.
Helped with landscaping at a local high school.
Exhibit transportation and removal at a local museum.