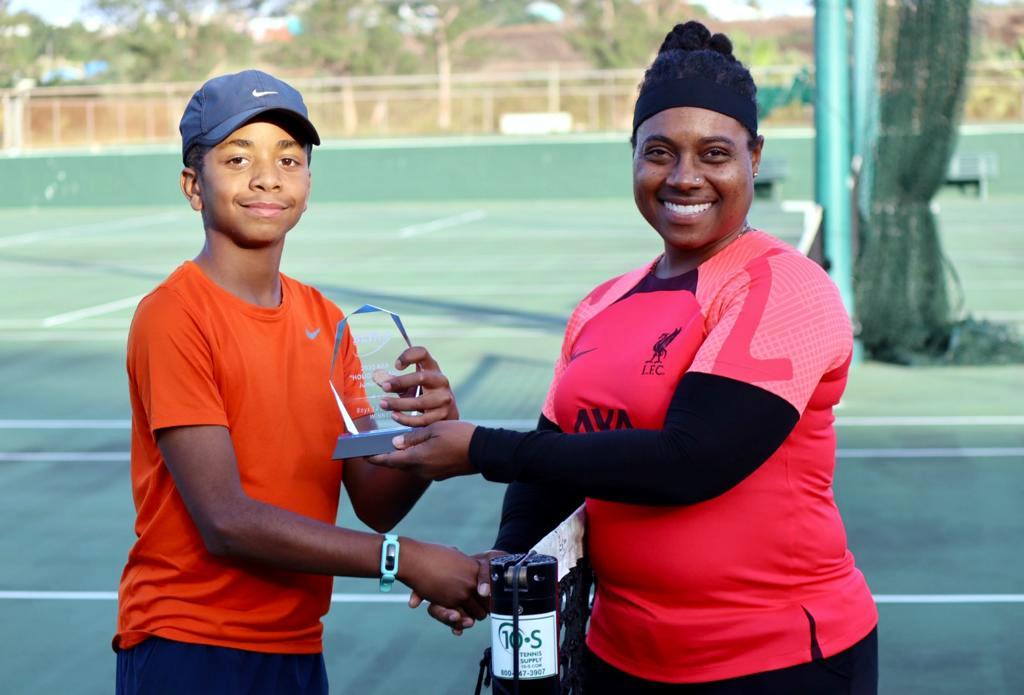 The Bermuda Lawn Tennis Association Holiday Tournament continued at the WER Joell Tennis Stadium.
Jaden Jones picked up a 6-0, 6-0 victory over Charlie Szakmari in the Boys Under-12 Final.
Samantha Morgan defeated Nila Samuels in straight sets 6-4, 6-3 to win the Under-12 Girls Finals.
In other action, Tobiah Goodchild defeated Jadon Spriggs in Under-14 action 6-1, 6-0, while Zach Mcguire defeated Tristan Pettit 6-3, 6-1 in the same Division.
In Under-12 Division action Jaden Jones defeated Ollie Anderson 6-0, 6-0.