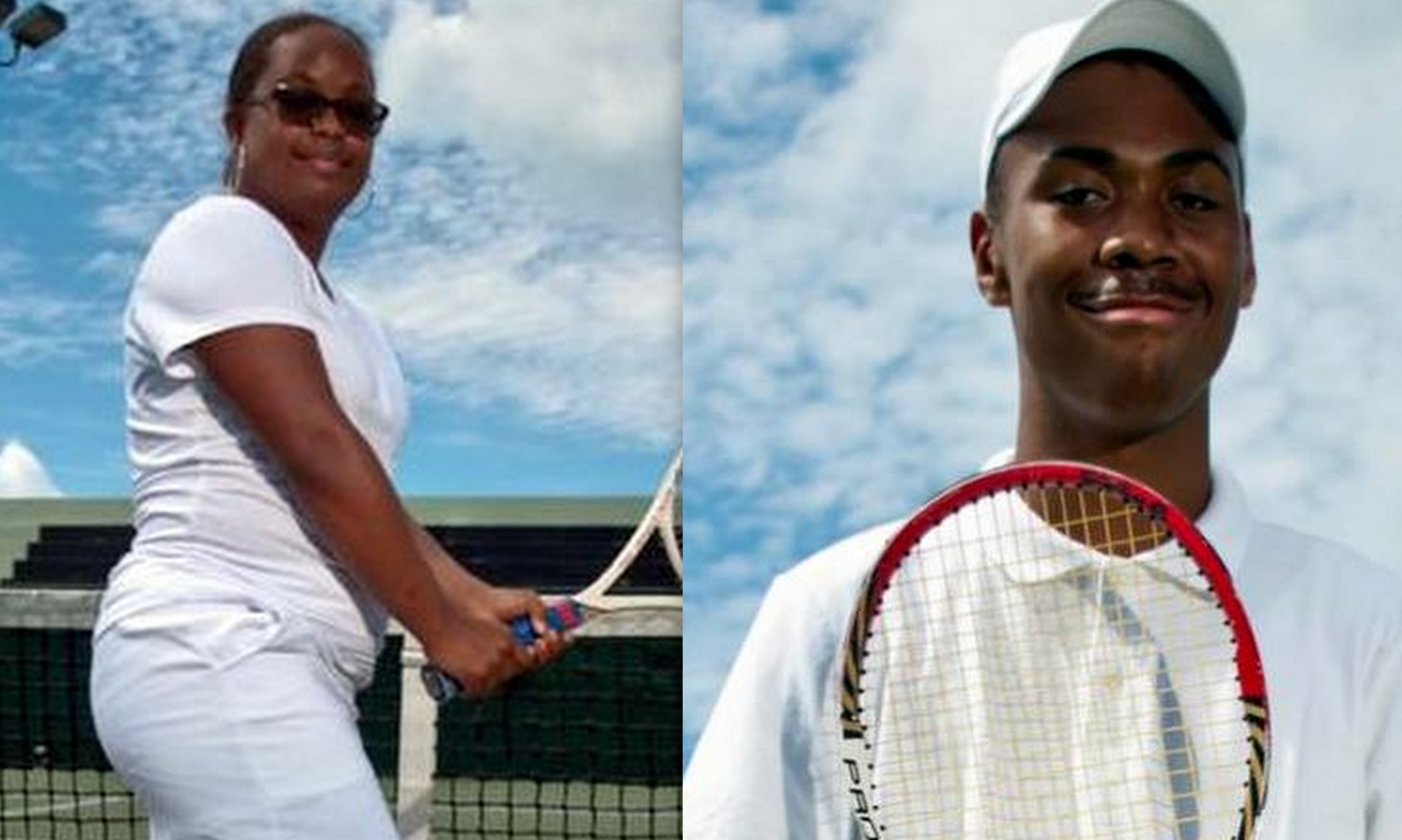 Micah Lambert, and Bridget Marshall, saw action on the opening day of the 2022 Special Olympics USA Games in Orlando Florida.
Despite an early start the Bermuda pair as well as all the opponents faced challenging conditions, something that coach Brent Smith had to help them deal with.
Lambert took to the court at 10:00 am against his first opponent Santiago Castro, Lambert came away with a 6 – 1 win. Smith said, "Lambert worked hard, he had great footwork and movement he used great strategies and had clean strokes."
Marshall then took the court at 11:00 am, but was called off the court because the officials were concerned about the heat factor and the effect on the players.
Smith said, "We were unsure how long we would be off the court, and they started serving lunch so Marshall ate with the rest of Team Bermuda, however, at 12noon the Tennis players were called back to the court to begin play, I would say Marshall was loaded and iced because when she took to the court at 12 she played somewhat sluggish and her movement was slow and her strokes were slow and incomplete."
Marshall would go down 6-1 to Michelle Zhang.
At 1 pm Lambert found himself back on the court against John Ngo and he came away with a 6-0 win. Smith said, "Again Lambert played like a champion he played with more energy."
Marshall again was up, this time she came away with the 6-0 win against Andie Ztek. Smith said, "Before her match, she had the opportunity to nap and even shower and the difference in her play was evident, she played with energy better footwork and strokes were more complete and cleaner and her shots were on point."
Both Lambert and Marshall were to go back on the court for the Mixed Doubles, but due to lightning warnings the afternoon matches were canceled.