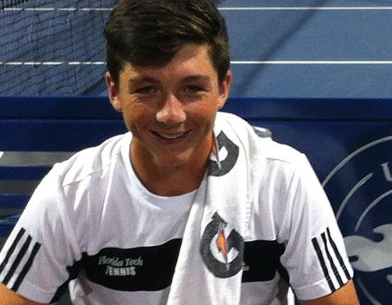 In a battle of top tier talent saw James Finnigan and his Florida Tech Men's Tennis teammates take on No. 25 Concordia (N.Y.). The team would play with high energy from beginning to end of the match and would blitz Concordia to earn a resume building 6-3 win.
Playing in the number Two Doubles position Ricardo Corona and Finnigan too would find themselves victors as they knock out Axel Oljons and William Nilsson 8 – 5.
Playing in the number Two Singles spot Finnigan went down in straight sets 6-3, 6-3 to Alessandro Evangelisti.